"Wag kang mag alala, Sir. Marami nyan dito. Mag e-enjoy ka." (You don't have to worry, Sir. There are a lot of those here and you'll surely enjoy.) Sir Jules assured as I ate up the rest of my grilled catfish over a restaurant by the beach. They have lots of these establishments around Roxas City, Capiz – dubbed as the Seafood Capital of the Philippines. Sir Jules, a gentleman with a thin figure and determined eyes is the IT Admin of Hercor College – College of Computer Science(CCS) and the Head Coordinator of its League of Legends Tournament. The tournament is back on its second year now and is one of the highlights of their CCS Days so he is really looking forward on making the event big by putting up shoutcasters this time.
"Magiging malaki talaga 'to,Sir." (This event will be really big this time.) Sir Jules said. "Haha. Don't worry,Sir. We'll make sure not to make this event just big. But specifically, we'll make sure those who didn't participate will have regrets. Haha." I told him. There's only one day left before the tournament begins and Sir Jules hasn't met his target number of teams yet. It seems my words really comforted him.
I really don't have big expectations for flare when it comes to provinces. Knowing I'll be greeted with really nice food, clean air, and light hearted people is more than enough. Luckily, that's what Roxas City delivered. After Sir Jules welcomed us with a seafood treat, me and my co-caster Kasef Leonheart, an alumni of Hercor College and the one who invited me to his alma matter's event, quickly proceeded on getting some rest and prepared for the battles the next days to come.
"It was really happy to be around nice people. More importantly, to be around nice and kind hearted summoners. My trip to Roxas City was a fast paced adventure."
Day 1: Getting acquainted. Getting prepared.
In the morning, we directly went to Hercor College to meet the Dean and the College Staff. They were all busy doing preparations for their CCS Days. Hercor College has been running for 12 years with a significant number of four to five thousand students under their name. We were met with unwary and observing eyes, some of which are murmuring if "Is that the guy in the poster?" or "That's GS Sh1n Boo, right?" Hahaha. I was taking delight of the idea that I'm back on an academe this time, taking a role I love playing the most "Mamaya, sir. Tatawagin ko po lahat ng marshals para po m- brief niyo.", Sir Jules quickly reminded. I responded with a polite yes and imagined how the briefing will go. Luckily, the marshals were all ears to my pointers, about the important priorities during the tournament and the usual irony between proceeding smooth and early while meeting the target number of teams. The only barrier during the briefing was that I have zero understand of the local dialect. It would be nice if I knew some decent Hiligaynon. After the briefing, the marshals proceeded on building up the stage. The staged matches and the shoutcasters will occupy the whole Hercor College Gym, and seeing the casters' desk and the 10 PC setup for the staged match, brought a familiar hyped feeling for me.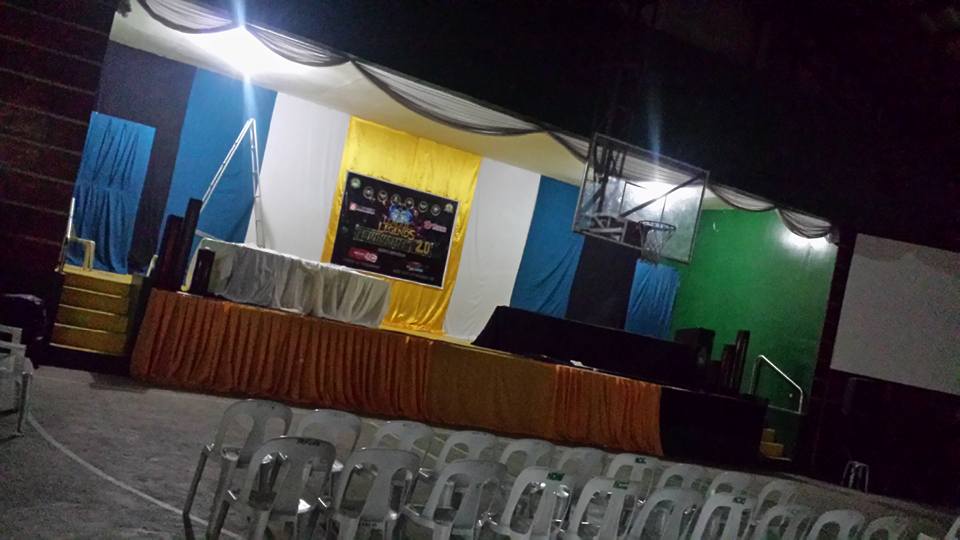 Day 2: Opening a day with a Tournament.
It was a big day, and everyone from Hercor College was wondering what will come out of these 'staged matches'. There are also other teams who will be playing on the computer laboratory but I put my focus on the stage and the stream layout; making sure all overlays, videos, and audios are set. And there goes that familiar moment of truth -- opening up a program, hyping, shouting and telling people that they are about to witness a League of Legends match like never before. From there, the shoutcast started. The students and all spectators, from being surprised to being excited, everyone was cheering each time a clash broke out, or a champion gets slain. It was really nice how responsive the audience were every time you call out to them. I was also privileged to be asked to speak about eSports and explain to the students what they are about to witness and what is it in eSports that has something to do with them. I gave out an analogy between eSports and boxing: How a simple fist fight could be converted into a multi-million dollar industry by putting flare and structure for it and how the same thing goes for eSports. It was a really nice talk and I'm glad the students liked it.
I got treated again to another grilled catfish by a friend of Kasef as we roamed around the city visiting net shops with his acquaintances. He knows a lot of people in Roxas City. I found out that very few tournaments usually occur in Roxas City as there are also few organizers who are interested in investing for it. That's why the Hercor College LoL Tournament was really a game changer for everyone there. I managed to meet a few summoners that night and I really enjoyed it as we recalled past stories of teams and tournaments wherein some players from Roxas City has been mentioned.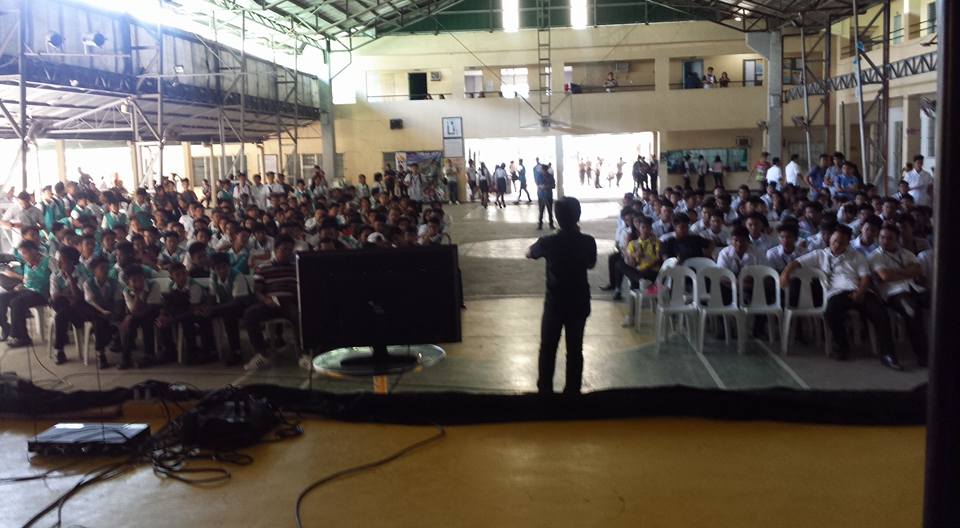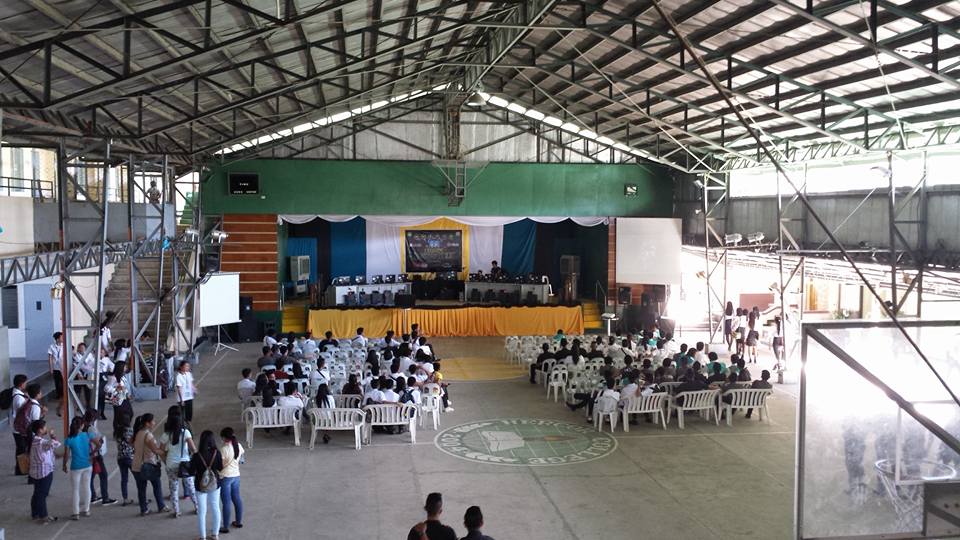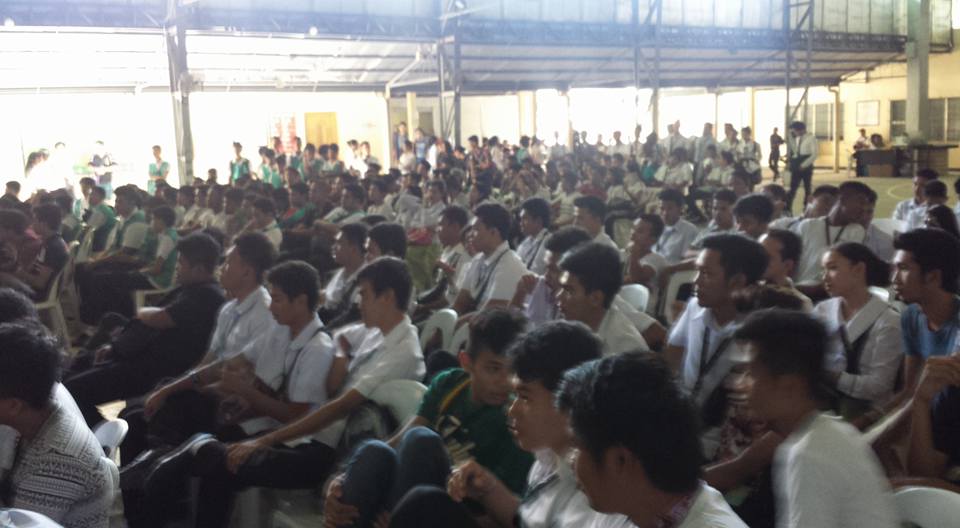 Day 3: Bringing it to a finish.
The second day of the tournament continues. There is no more stage match to open up for other events and speakers so we helped out the marshals in the computer lab in handling the tournament. I was tasked in the bracketing and scheduling of matches. As expected, finishing the tournament proved to be hard, especially when you're dealing with students who has curfews plus the idea of putting up 30 teams on a double elimination format. We only had 40 PCs at our disposal so we didn't let a second of it go to waste. I already mentioned this and broke down the math to the marshals during their briefing and it was nice that it built up a unified sense of urgency, allowing us to finish the tournament on that day -- leaving only the final matches for tomorrow's big event.
At night, we also took a quick reconnaissance of the finals venue – Robinsons Mall, Roxas City. Everyone was really busy, even during the wee hours of the night, especially considering that it is a province. But beyond all the toil and hardships, everyone was really excited for tomorrow. Plus, the mall has an in-house guard dog. Haha.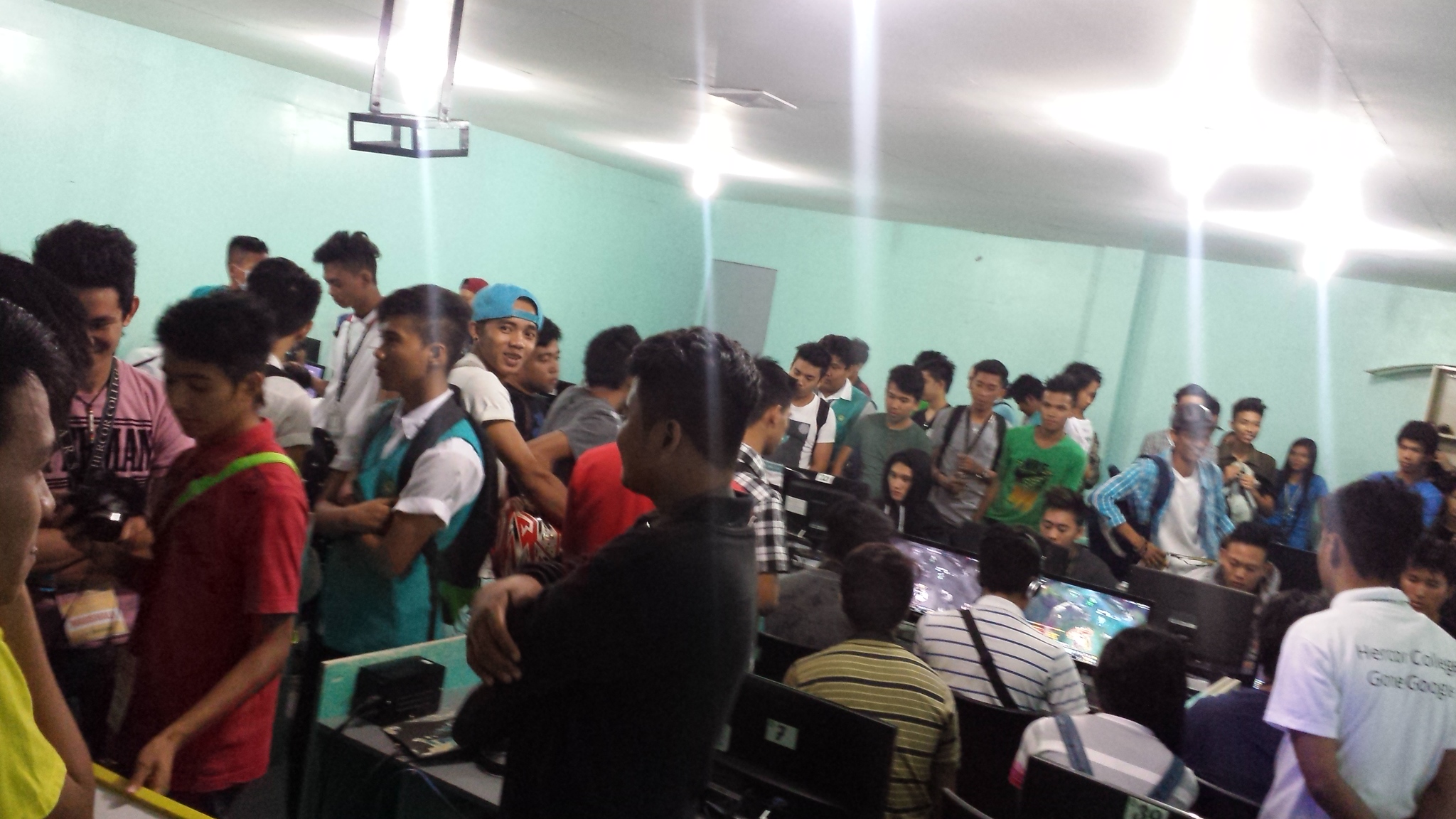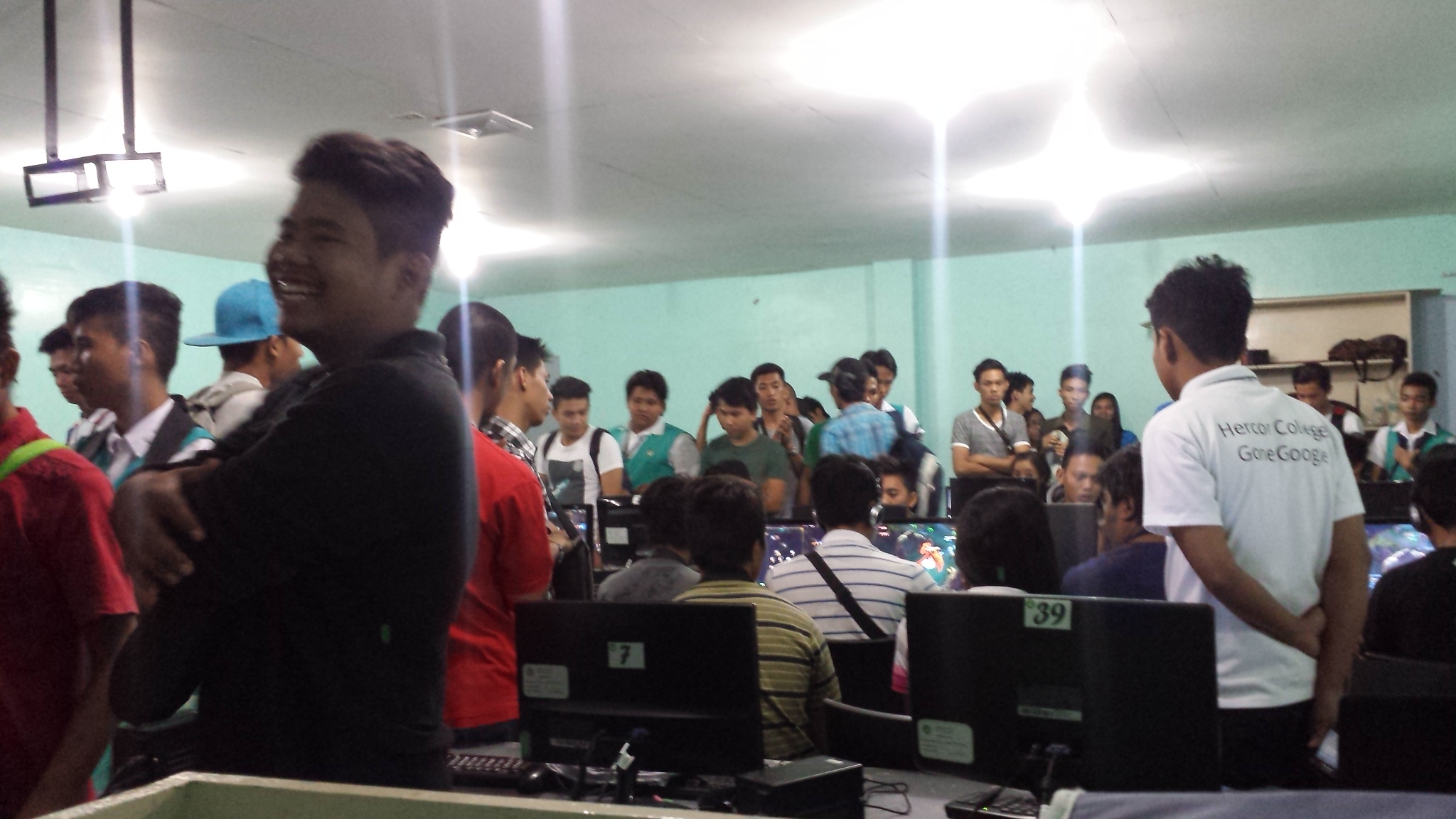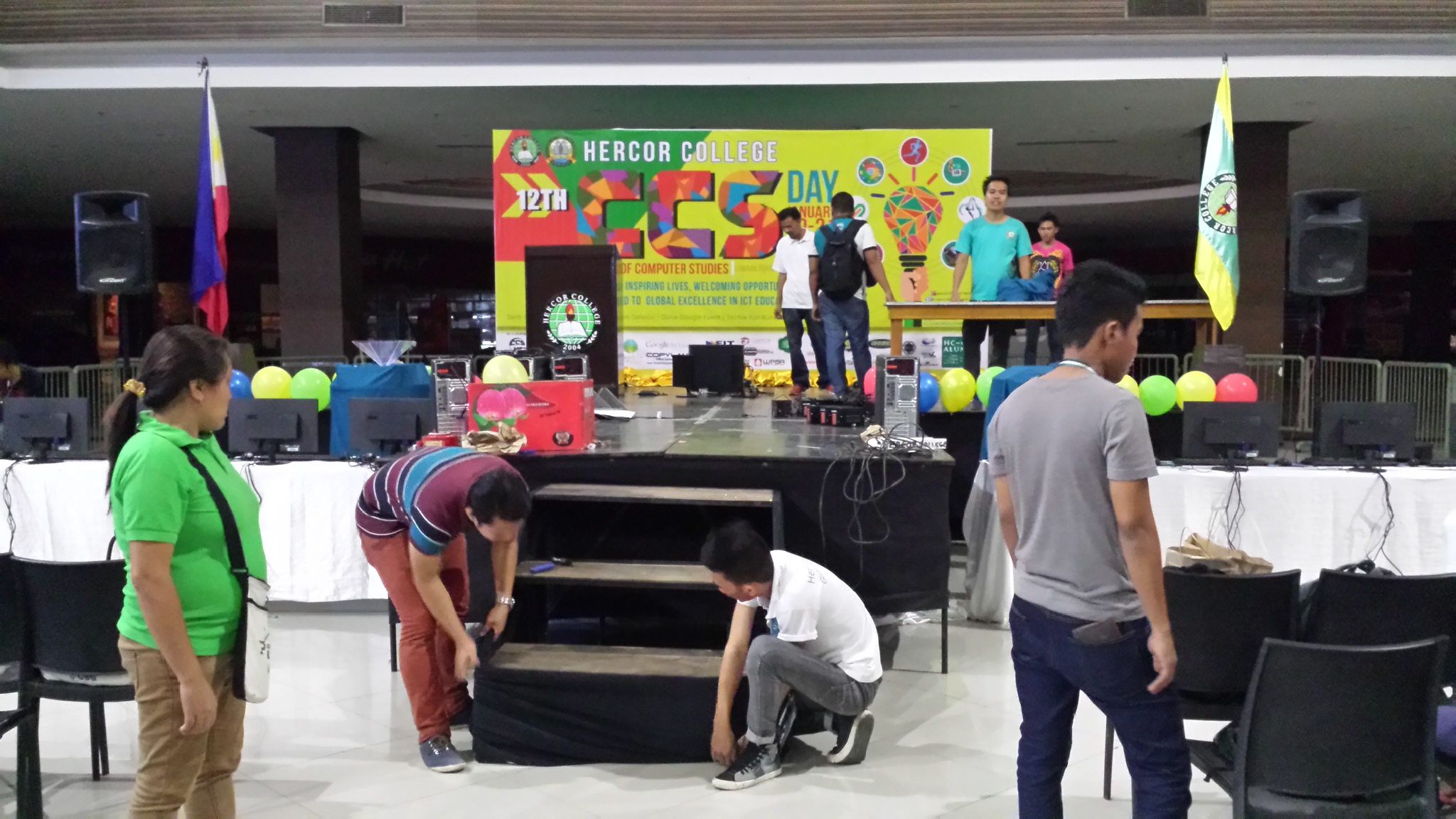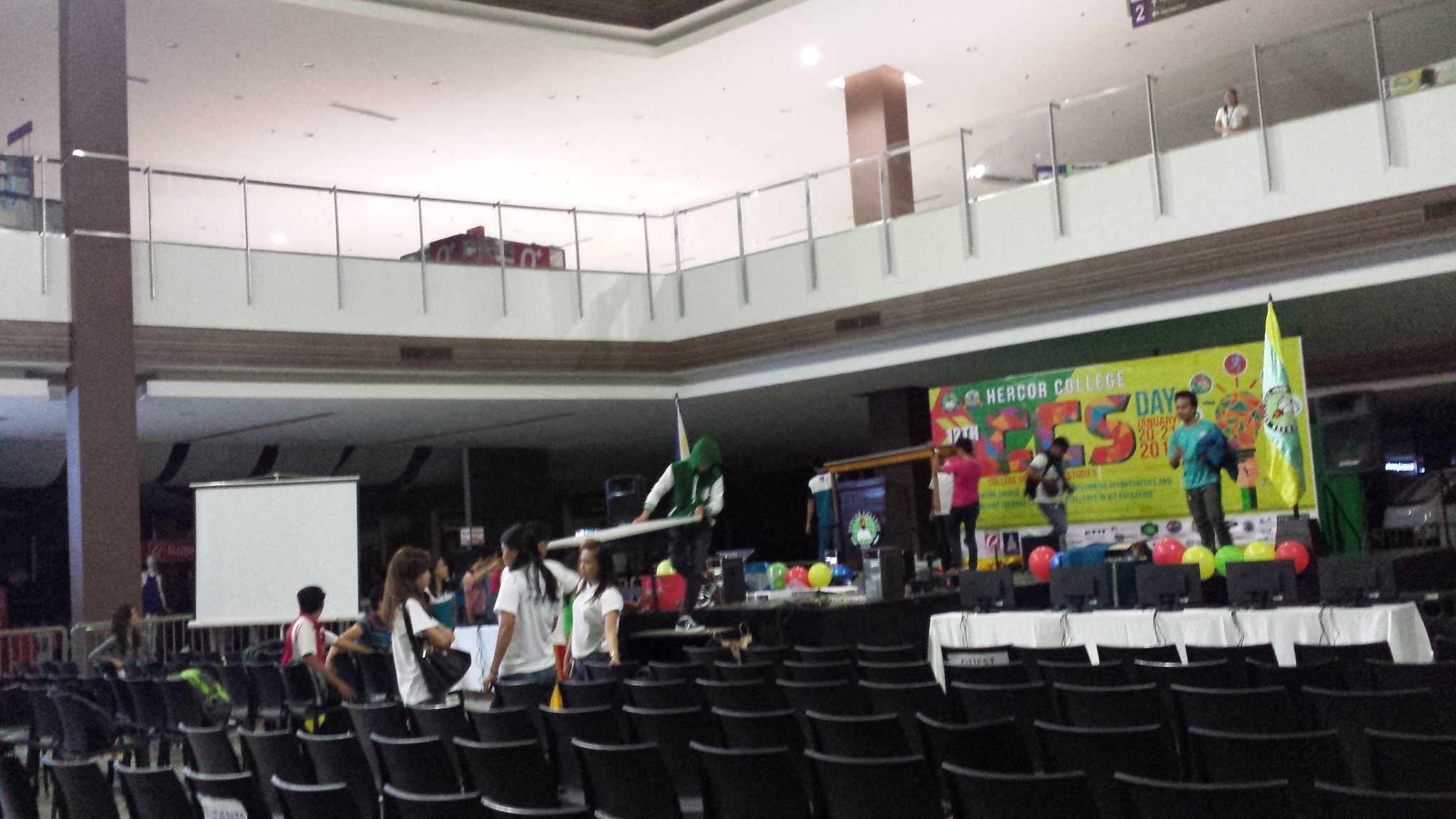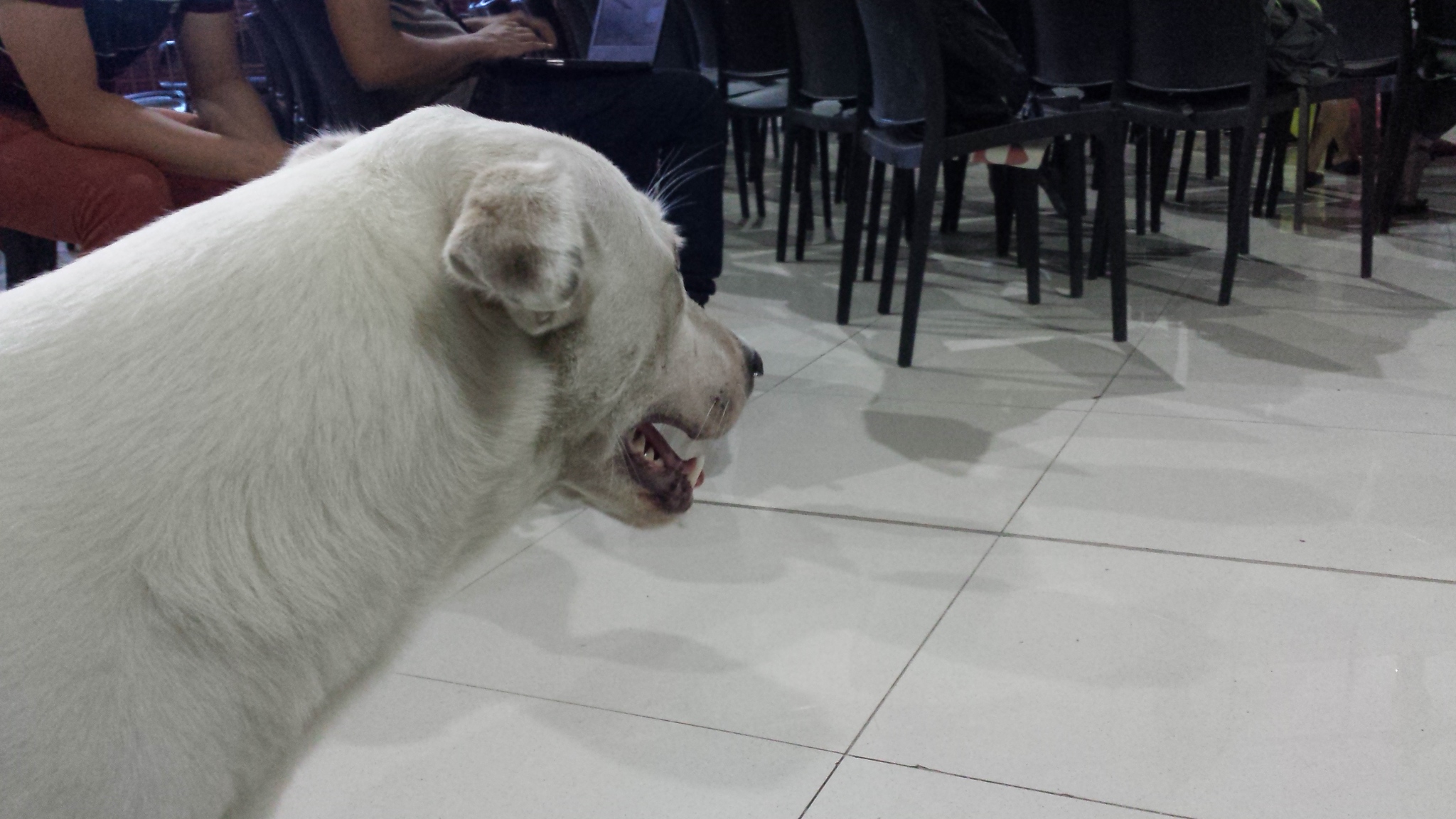 Day 4: The Finals.
The sky was really clear that day, and it greeted all the participants during the the opening event of that day: The Fun Run. A three kilometer fun run starting at Hercor College going around Robinsons Mall Roxas City and back. The staff was wondering why am I joining the fun run when I had games to cast later on. I merely answered with: "It's not every day you can run with people on a province's fresh air."
The fun run was obviously tiring for my unfit body but it was really nice especially the part where you'll have to cross a color powder-filled obstacle course.
After the fun run, the big event came. Everyone was loud and hyped with excitement. After the opening speech from school executives, everyone indulged in the final matches. First round would be between teams Pix SD vs Team Tularan for the student's category. You could see that the players were really happy when we called them up the stage and have the crowd chant their team name before proceeding with the match. It was a really close battle where both teams were really careful on doing their engages and teamfights but it was Pix SD's natural mechanics and talent that allowed them to snag the victory against Team Tularan.
The second match was fought between PBx Owl vs Eyedentity. It was an intense fight since this was an open category with teams from all over Roxas City participating. Unfortunately, the match was marred with a connection issue due to bandwidth capping so we had to redo the match on the computer lab as the event was on-going. Things got a little bit complicated that time since, the match was already past beyond the 20-minute mark wherein all teams agreed beforehand that a rematch wouldn't be possible and that the winner shall be determined by the marshal. I negotiated to both teams that instead of a win by default, the leading team from the disrupted match will have a twice to beat advantage. It was hard to convince everyone, but I reminded them of how few tournaments usually occur in Roxas City, and that events like these happen once in a blue moon. More importantly, I reminded them that it is quite a small city wherein all summoners pretty much knew each other and that it is always better to stick as good friends and acquaintances than to become a lonely and hated champion. I was really glad everyone understood. And that the second match proceeded with no problems wherein PBx Owl won with a solid handshake and gestures from the opposing team.
The event closed with the awarding ceremonies for the tournament, cosplay, and other competitions. Everyone was in a cheery mood taking pictures here and there. I was really happy to be around nice people. More importantly, to be around nice and kind hearted summoners. My trip to Roxas City was a fast paced adventure. I'll surely miss the place and I'll never have second thoughts of coming back.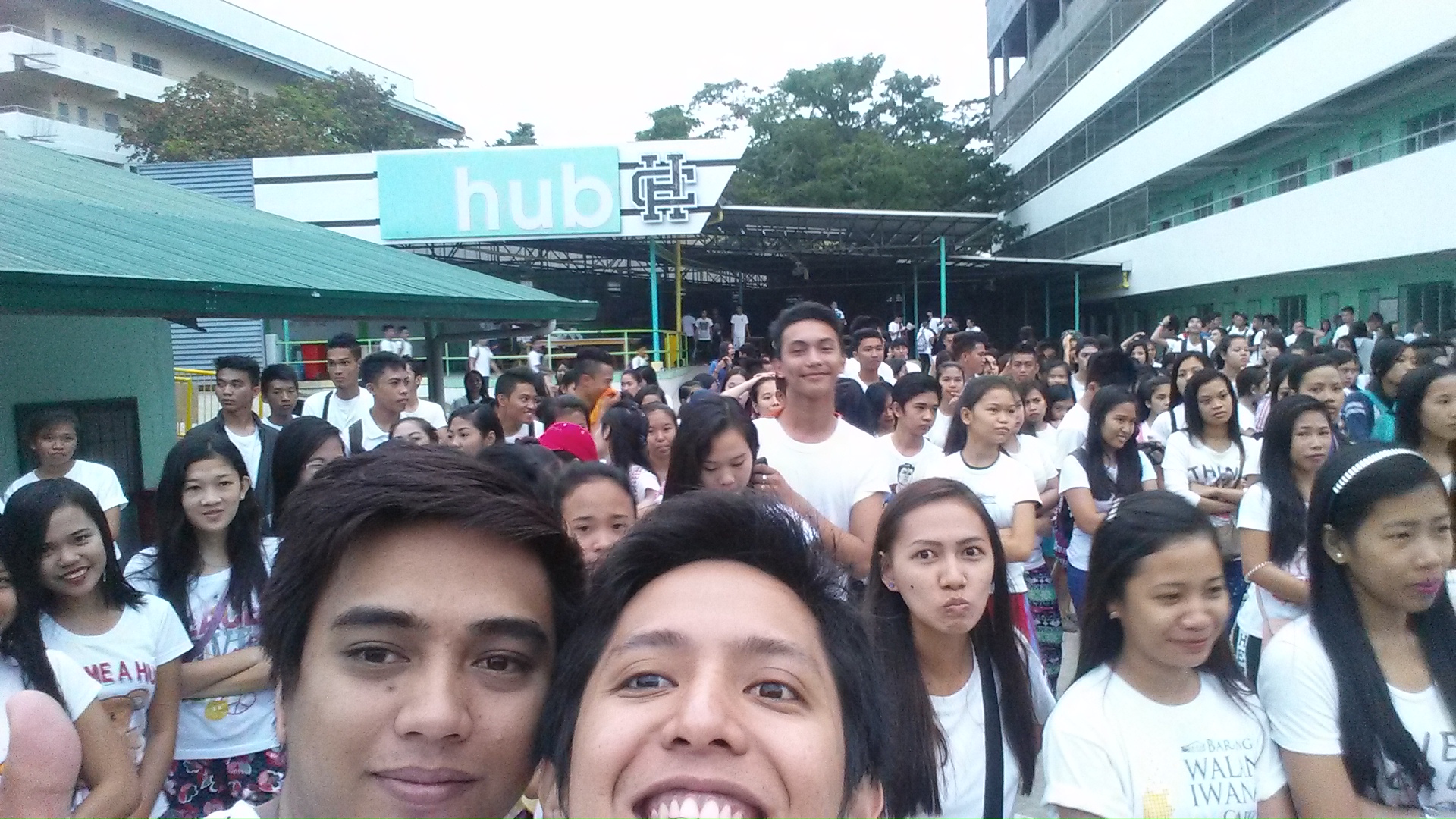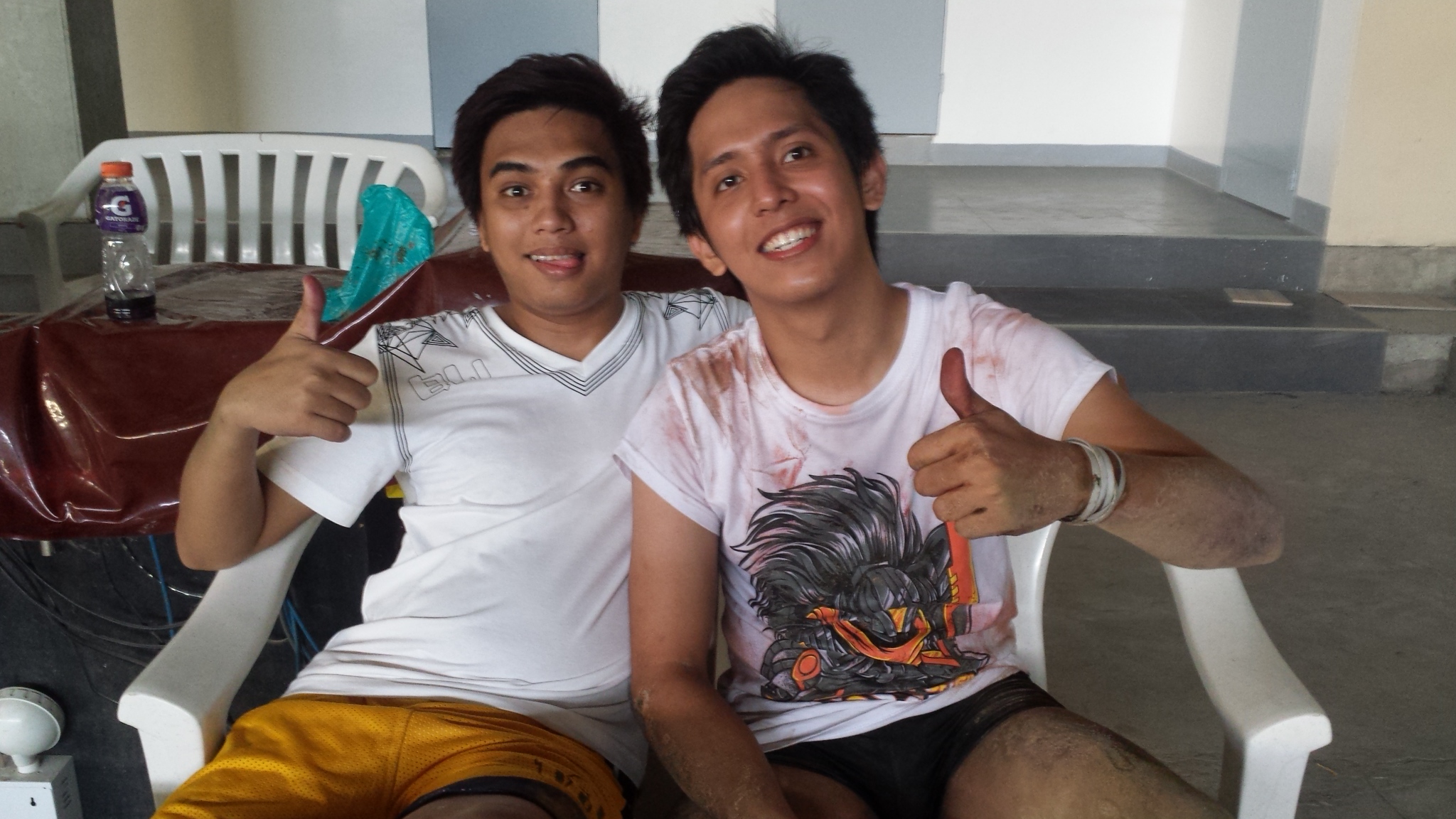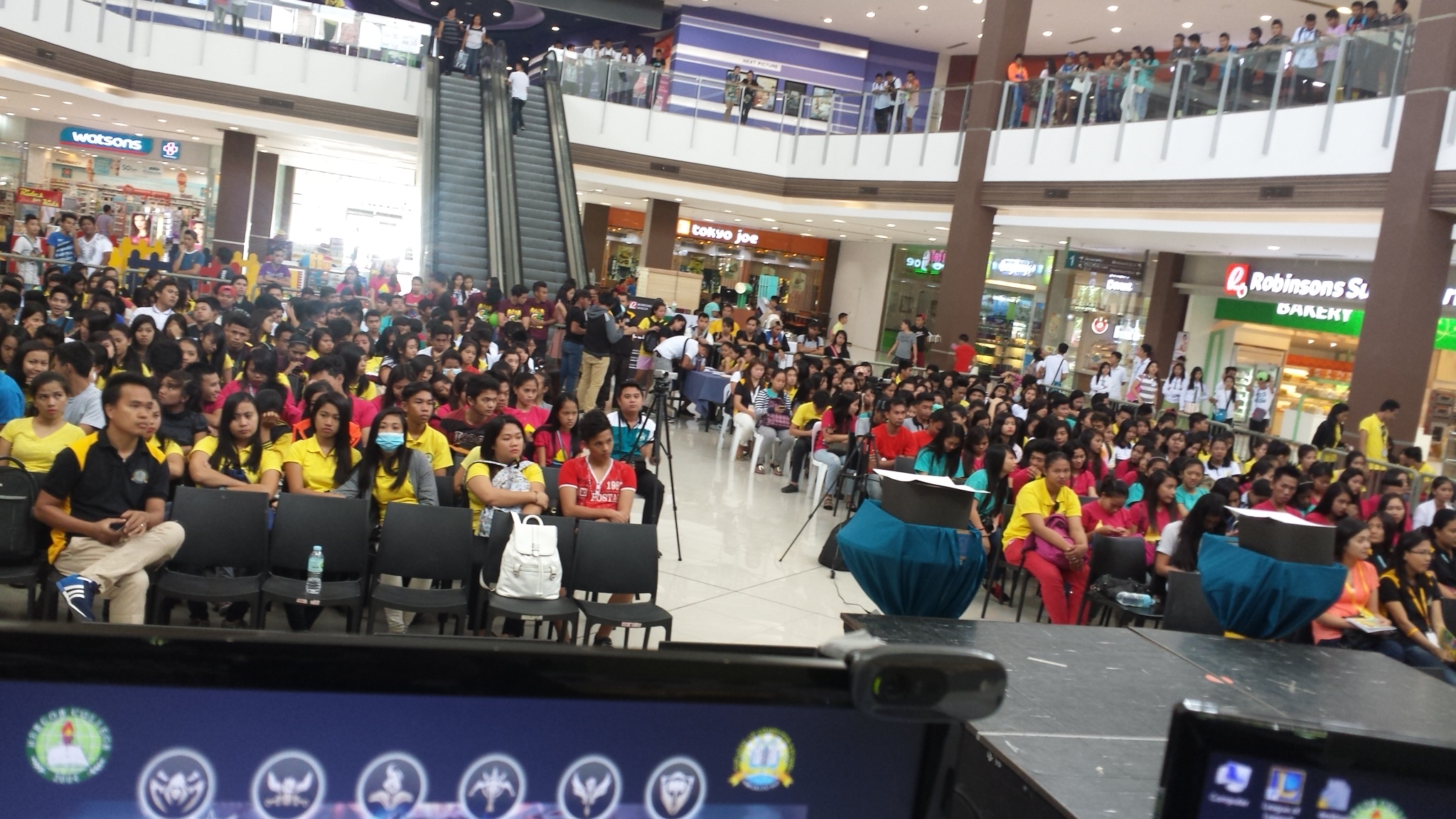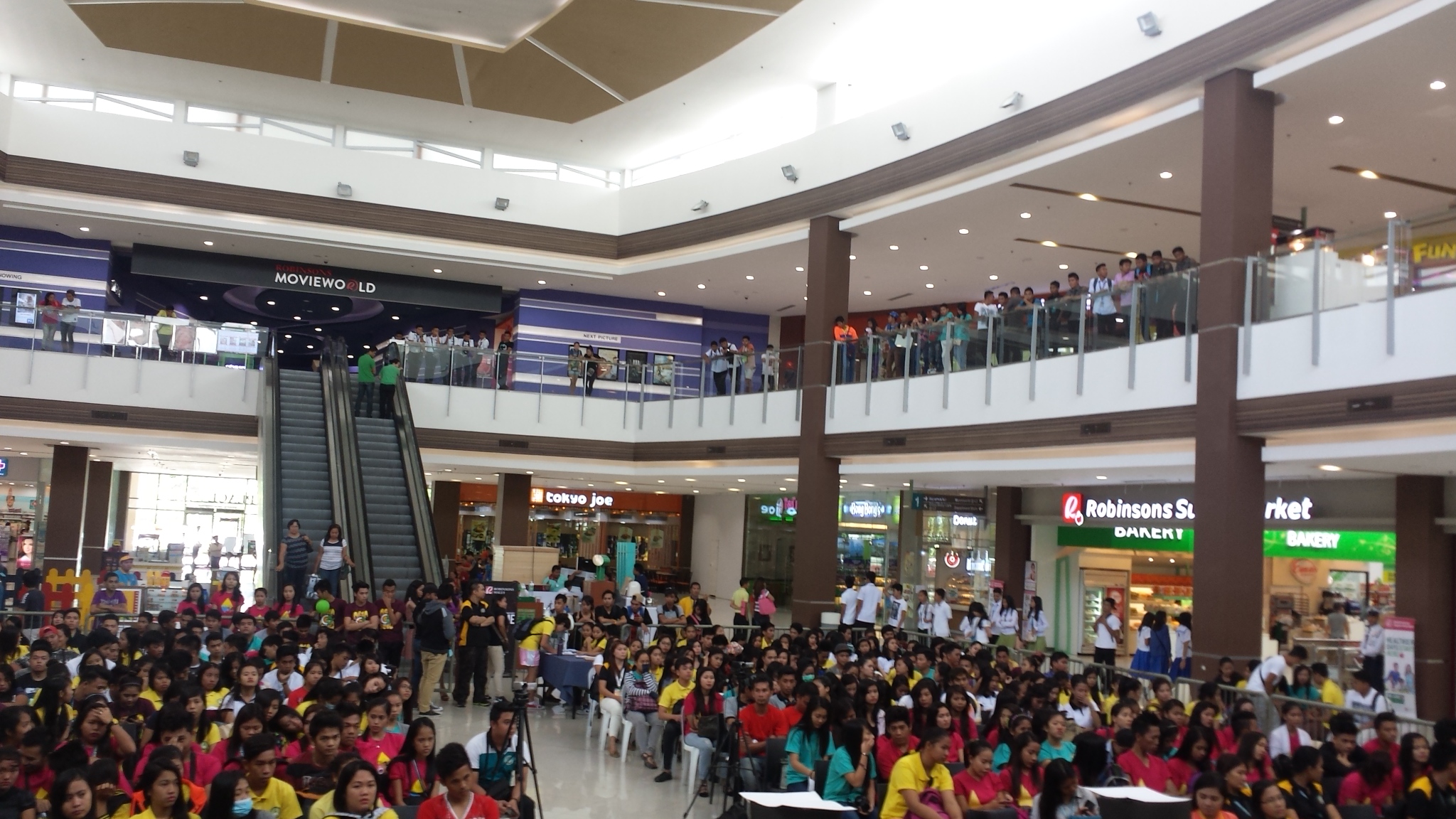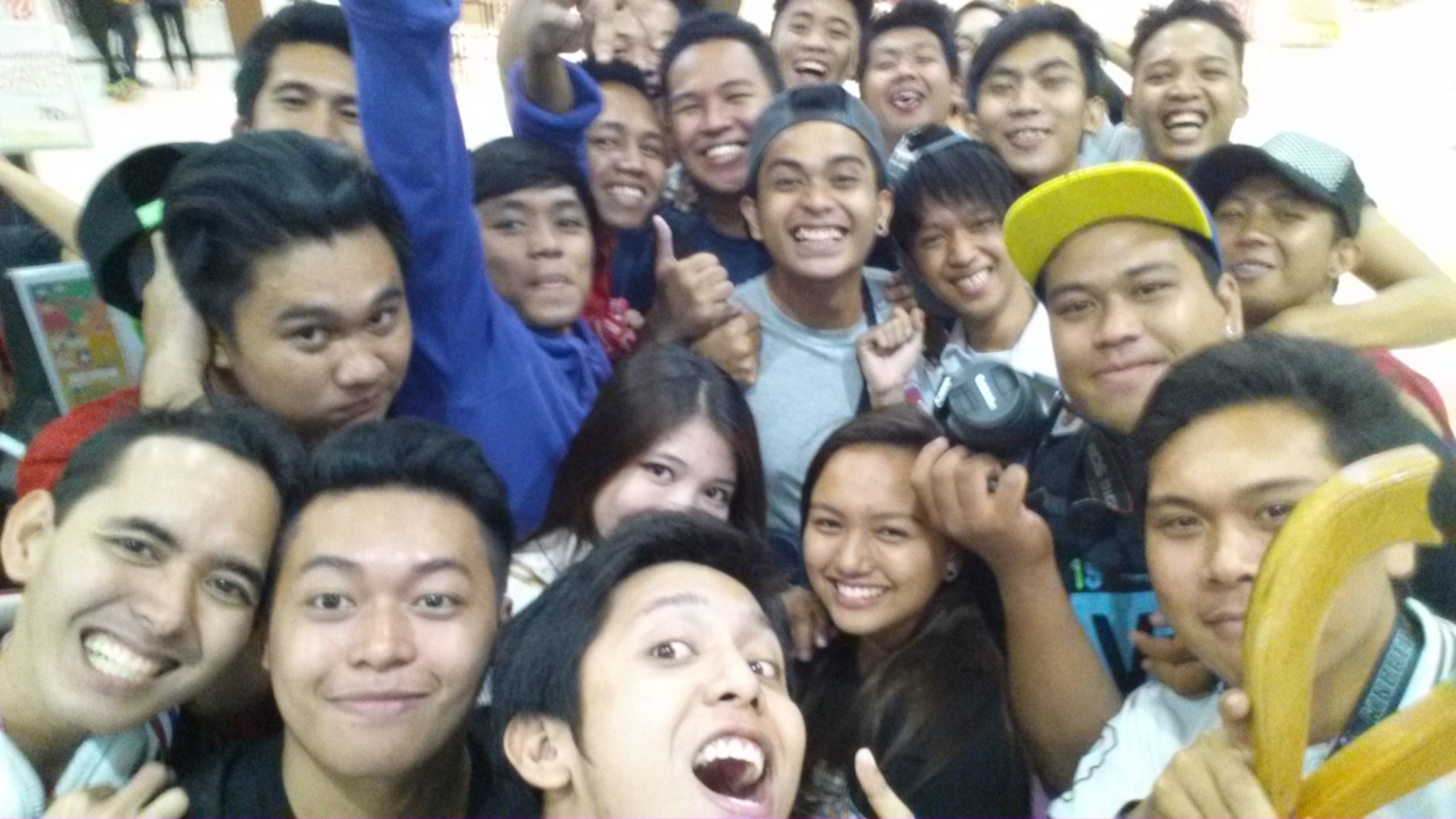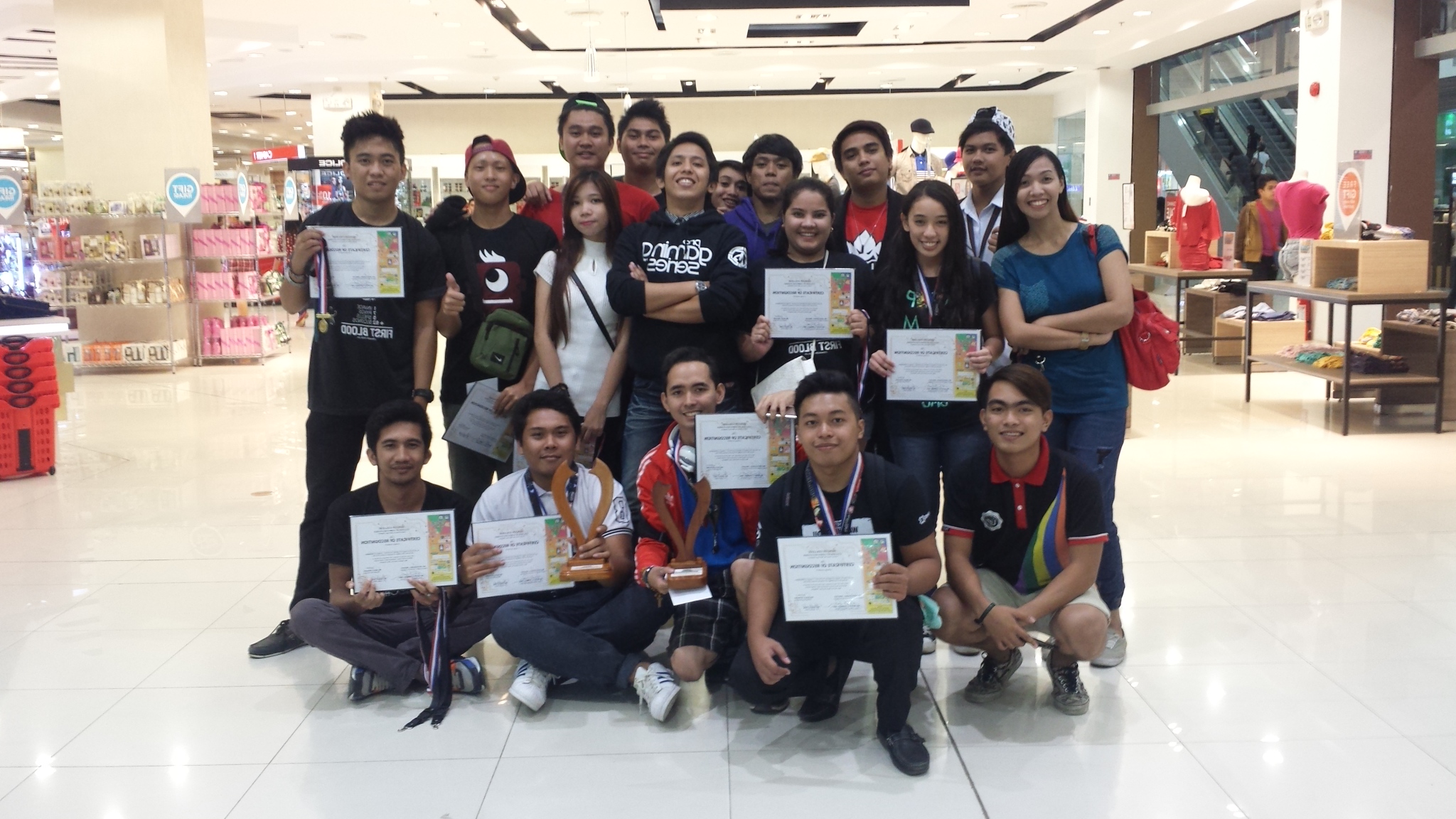 Shin Boo "GS Sh1n Boo" Ponferrada is one of Garena PH eSports' regular shoutcasters for the Pro Gaming Series and LoL Collegiate League

You can follow him on Facebook:

https://www.facebook.com/gssh1nboo