When it comes to gaming as a group, one of the most active communities in the Philippines, RUMBLE ROYALE, can really show us a great time. Having a community like this can open up a lot of opportunities and events and one of them is called "Sleep is for the Weak" held last April 9. The theme of this event is to set up players in a solo queue type fashion with female gamer captains and battle it out against other teams in not so normal game modes.
The event starts up with the game mode called "Survivor Series". The goal is kill all of the enemies in a 1v1 fashion. First, all players must farm to level 6 without killing each other then recall and wait for the others so level up to 6 too. Once everyone is set, all must sell all their items and go to the river on the Baron Pit. Each team will now pick their sequence in fighting and the next challenger can only enter the fight once their initial fighter lost. I went first as Jax but then things got bad because of the Darius and we lost. It was a fun fight since it was like a Proving Grounds tournament with a twist of an arena style gameplay.
Next up was a bit normal and required a lot of teamwork. The name of the game mode is "Emperor Cho'Gath". In this one both team's captains must pick Cho'Gath while the other members are free to blind pick day want. The captains in this match are the only ones that can attack structures and if they die, all their teammates must recall and wait for the Cho'Gath to respawn. All the other teammates also are forced to build Zz'Rot Portal and Banner of command as their first items. I managed to pick an Assassin for this game mode as Ekko. It worked out well since I almost consistently got to assassinate their Cho'Gath down a lot of times and that gave way for our Cho'Gath to push. This mode promoted a lot of team synergy that circled around their Cho'Gaths and prioritizing objectives like either pushing, split-pushing with Zzrot and Banner of Command or getting the lead in pushing by assassinating the enemy Cho'Gath.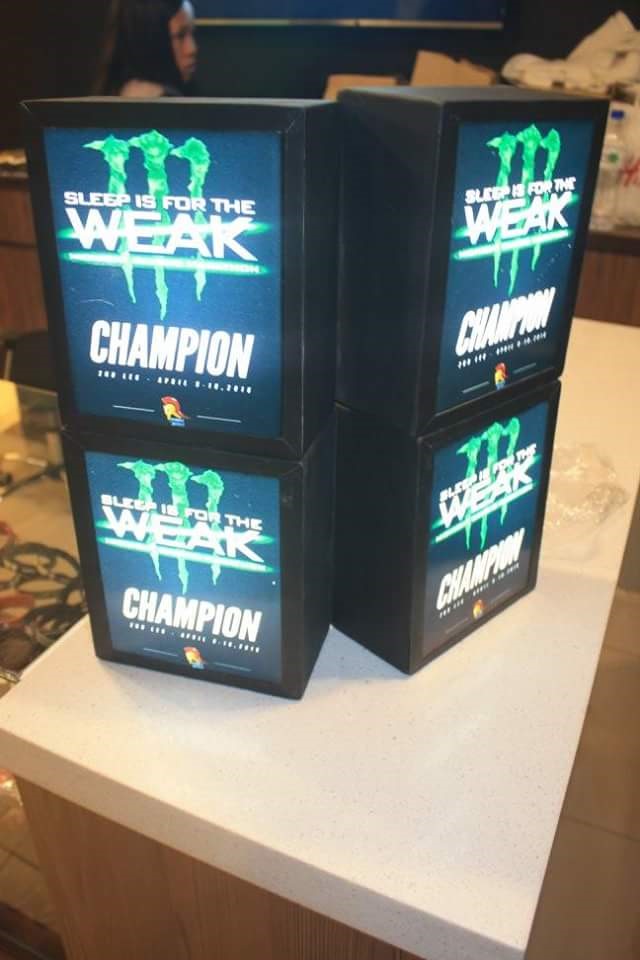 The third game mode is called "Capture the Buff" and this had to be one of the most pressuring game modes of that night. The goal is to get the buff and make the buff carrier get hit by the opposing team's fountain turret to score a point. The teams can kill the enemy's buff carrier and run that buff to the enemy team's fountain for a point. Champions with global ultimates like Tahm Kench, Twisted Fate, Aurelion Sol, and many more are banned. This one didn't go well for a lot of teams because of a lot of misunderstandings but the game mode was actually quite fun. Champions with a lot of mobility are used and the clashes were quite frequent. We lost in this one but it did made me realize how hard it is to get past a Tryndamere in the mid game.
This fourth game mode really lived up to it's name and it's called "Chaos". Our host, Hirro Mac, will dictate the way we play the game every few minutes. Everyone must start the game at the same time and will pick in an ordinary Tournament Draft format but then this game is so far from "ordinary". All was well and we were winning thr laning phase until the Chaos started.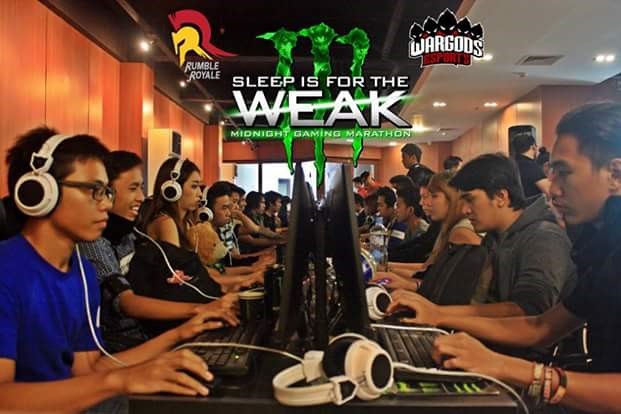 First up was "Ambidextrous" where all players must swap their hands in playing for a few minutes. I kinda expected this so it was quite easier for me to jungle. After a few minutes, the next chaos mode is to swap seats with a teammate for the whole game! I swapped with our Kalista and it was a disaster! It was like my girlfriend cheated on me and l was left flinging with another girl! The one I swapped had zero problems since he liked Kindred too but I was like the worst Kalista ever. I barely got any CS and my team just started to fell apart. Just when we thought things couldn't get worse the next Chaos kicked in and it forced us to go all mid. Why was this such a chaotic dare? Well, how can a Kalista, Morgana, Kindred, Poppy, and Zed deal with an enemy team with an Azir? We were poked to death and lost a lot of our turrets up to the Nexus which ended our game. The other teams were not done yet though and things were just not chaotic enough for our host. After a few more minutes, Mac told the players to pause the game and swap seats with their opposing team and they were not playing for their enemy's win. If they win after the swap, they get the win! This was the real definition of a comeback! My friends in team Gloco were actually down to their own Nexus when this swap happened and they actually got the win after this Chaos! The shop was roaring when this happened and we didn't know if we'll get angry or happy about this because it was so funny. The final Chaos really decided the end of the game since both teams were forced to push to their respective side lanes and base race their way to the Nexus. For obvious reasons, this game mode was the crowd favorite regardless if they won or lost.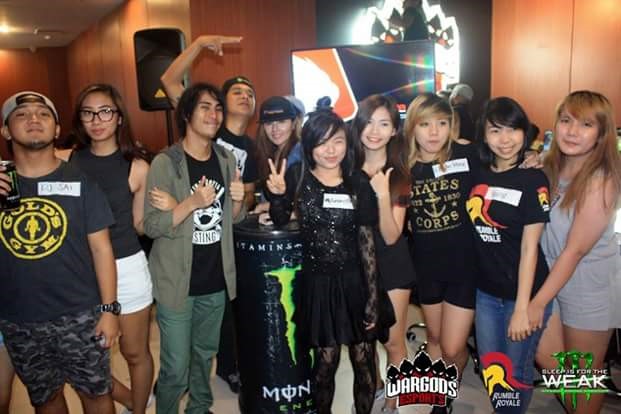 Everyone loved the Chaos mode but this next one was a bit more familiar and it's called the Nemesis Draft against team Gloco. The game mode was similar to the special game mode that made into the League servers back then. Both teams will have the chance to pick their enemy's champions, spells, runes, and masteries but I was so despicable that I even used Gloco's IP to buy him one specific champion for this rematch. I waited so long for this rematch and unfortunately for them, they picked the wrong champions to face against! All my teammates got fairly simple champions but what carried us was our AD Thresh who actually had a Lv5 Mastery on the champ! I got a Janna on that match and man was it rough... for them (flares Lv4 Mastery emote)! I just happened to be spamming Janna the past few days on Ranked and had zero problems with her even with the weird Smite and Heal on my summoner spells. I even trolled and build a jungle item even if I was supporting our Thresh on the botlane.
At this point of the event everyone was feeling a bit tired already but it didn't stop us for the last game mode which was called "2 Players, 1 PC.". 2 Teams will team up against another couple of teams that will fight in duos... Literally. One player will control the mouse and the other on the keyboard and it will be like any other battle to the Nexus. Lucky for me, my duo from team Mikai was a support main too so we had a similar playstyle as we picked Alistar. Combos were quite easy to pull-off since my partner told me when the combo will be in range and being a beefy front liner made it easier for our backline Twitch to spray and make the enemy pray. We faced against the duos of team Een and Gloco but we scored the win. Our duos really synergized well and surprisingly it was quite easy to pull-off. But we gonna admit that Gloco was the real winner in that match since he got to duo with the stunningly-beautiful Een Mercado.
Speaking of Gloco, here's his Vlog about the event!

The event ended with Team Kyne going undefeated the whole night which was quite a feat since now her team is a 2 time defending champion from last year's SIFTW. But in the end winners and losers were all smiles and laughs after the event. As a community we even shouted our chant "Reign Supreme!" as we concluded the event. Solo Gaming is fun, gaming with friends is more fun but gaming a community? It's quite LEGEN... wait for it...
...
...
...
...
...
DARY!