Around 30 to 40, dude." Mac told me as we made our way to Game Over PH, the venue. I told him "What?!" expressing my surprise that there are already people waiting around 10AM despite us announcing it that the event will start start at 11AM. Mac is the Marketing Head of RUMBLE ROYALE and was already at the venue. "Don't worry, we're on our way." I told him. It was December 27 of the recently passed year 2016, and it was a special day. It was the day we're going to hold an event named Righteous Glory.
You see, Righteous Glory is a one day charity event of which most of the attendees are gamers. It was also pegged as a Christmas Party for them. They need not to bring any money to attend but they are required to bring old stuff, like clothes, books, toys, and school supplies for the event. They are encouraged to donate food as well.
We arrived at the venue and saw that there were indeed a lot of people already waiting for the event. Players waking up early, commuting to the venue with plastics and boxes of donations by their side. It was a very empowering sight to see.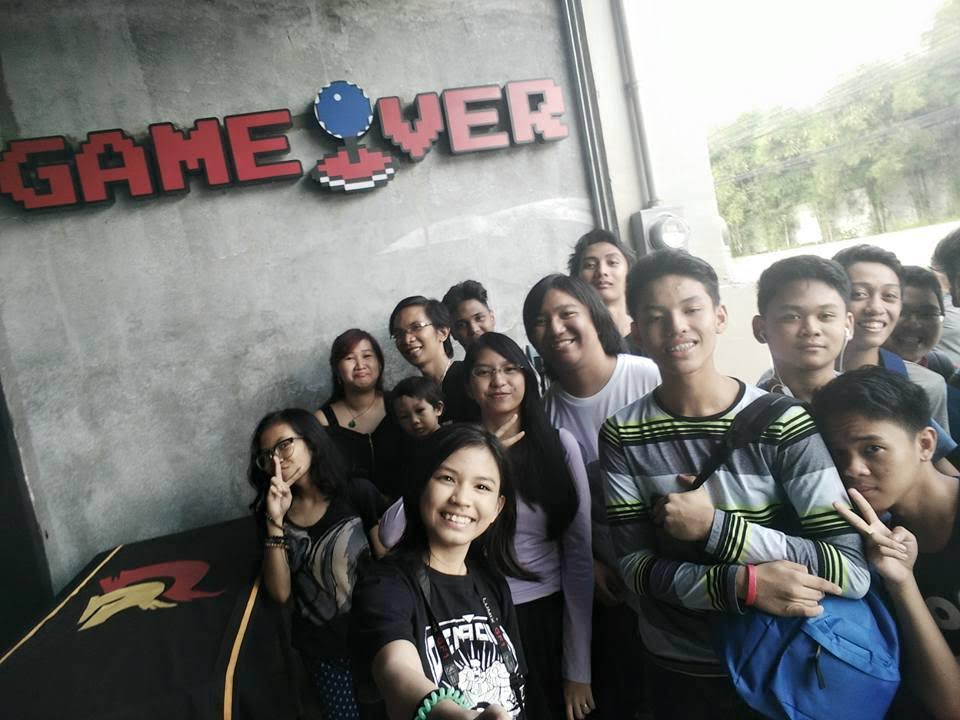 A picture of Suzzysaur with some of the early attendees of the event.
So with a few volunteers, we proceeded in setting up. Interestingly, representatives from the Caritas Manila Foundation were there as well. We were allowed to fully enter the venue at 11AM and registration started. Here are some photos of what happened next.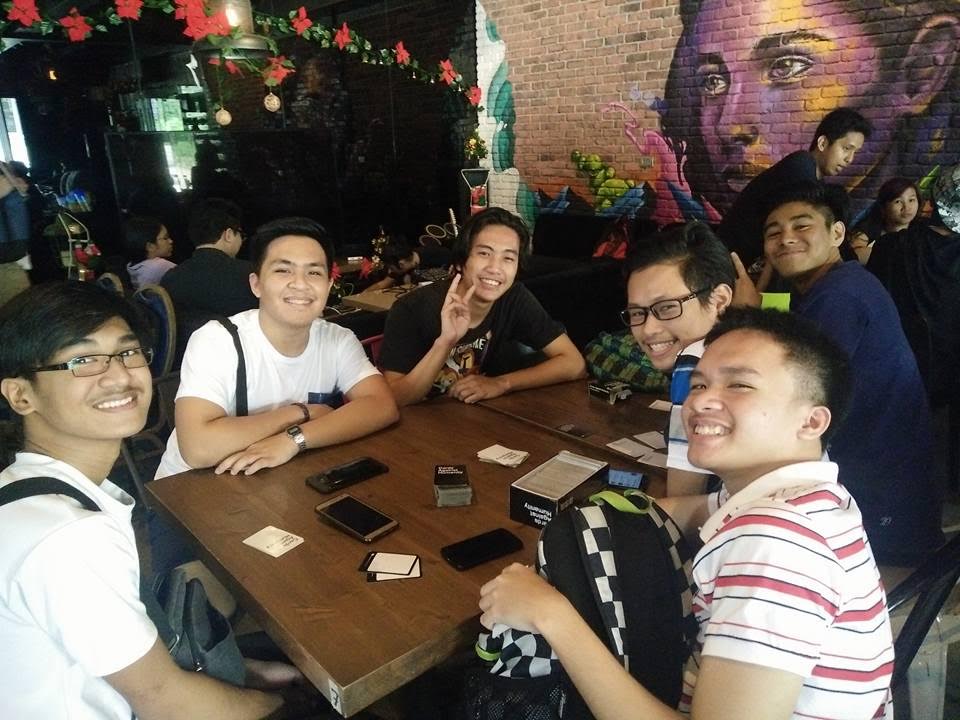 Attendees were allowed to play with card and board games upon entry.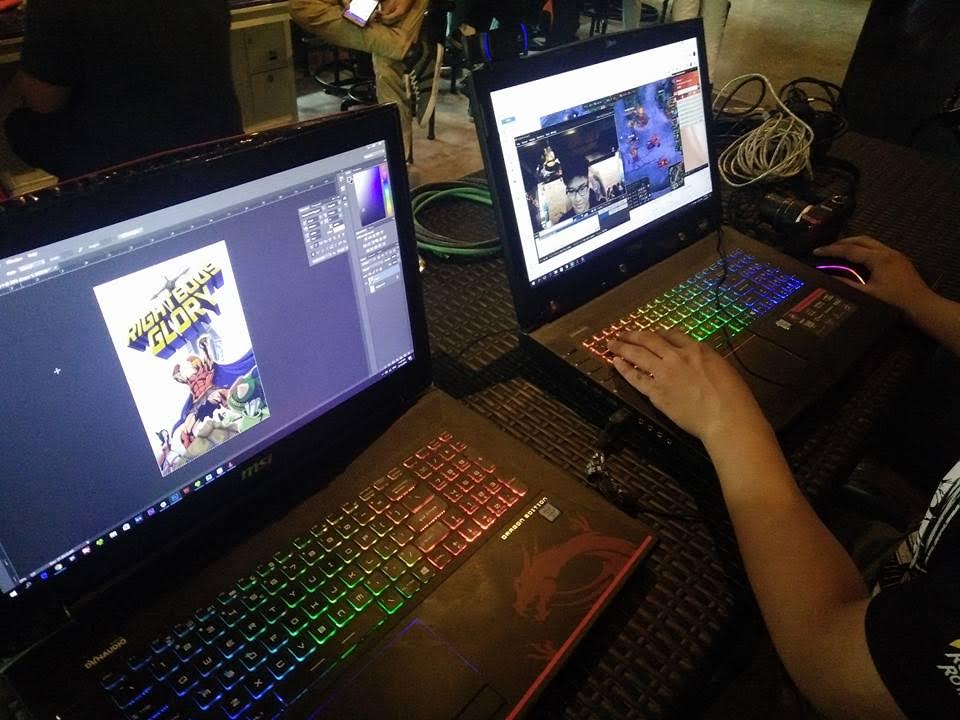 There was an impromptu stream set-up since we were just notified that the event was going to be broadcasted on the front page of Twitch's website.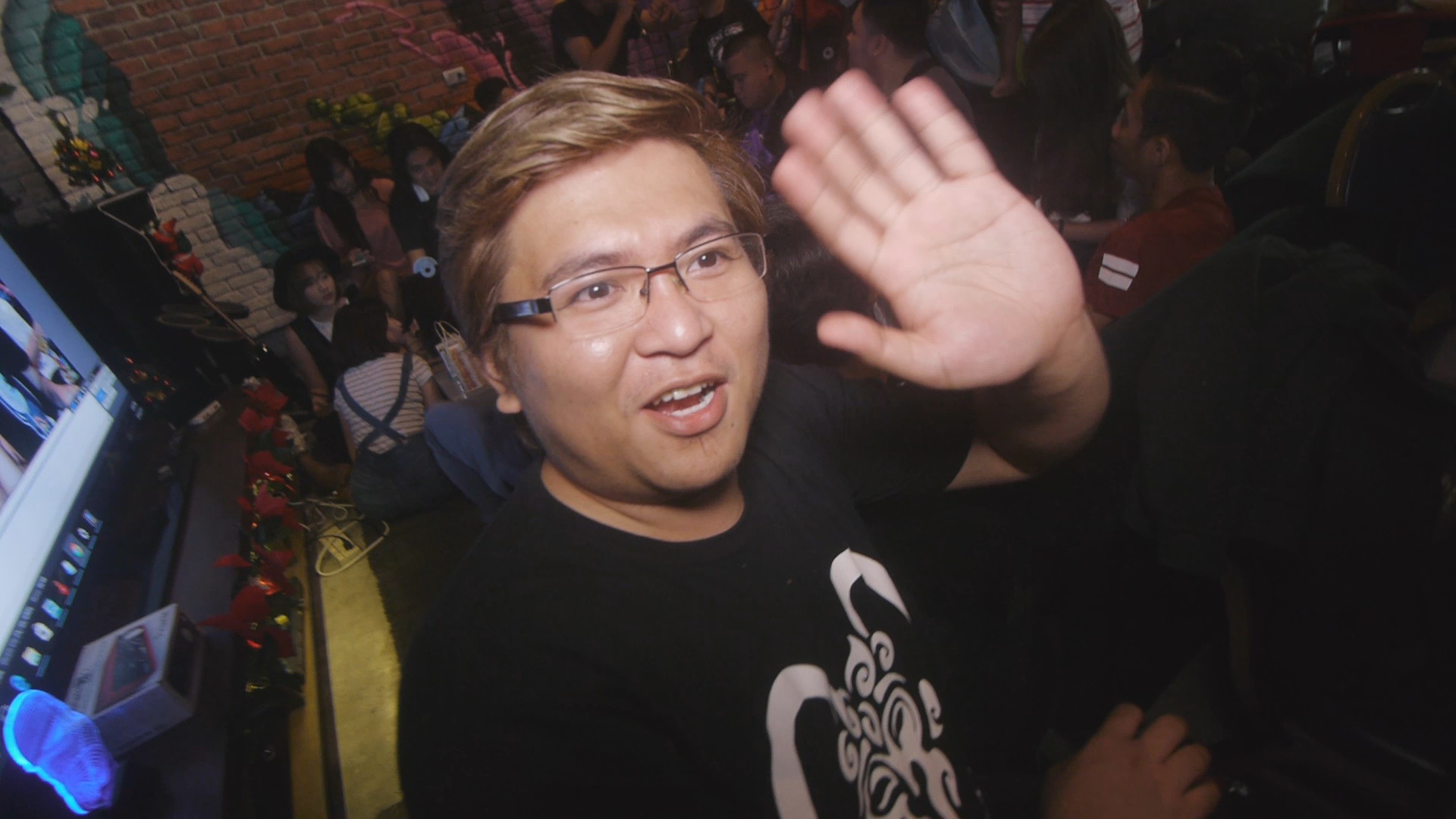 Gaming personalities also arrived at the venue one by one. Above are photos of Riot Spiffy, WG Jhanelle (Wargods Ambassadress), Emman Nimedez (TV Actor and Internet Personality), Yuuko (Garena Shoutcaster), and Suzzysaur (Streamer and RUMBLE ROYALE Mascot).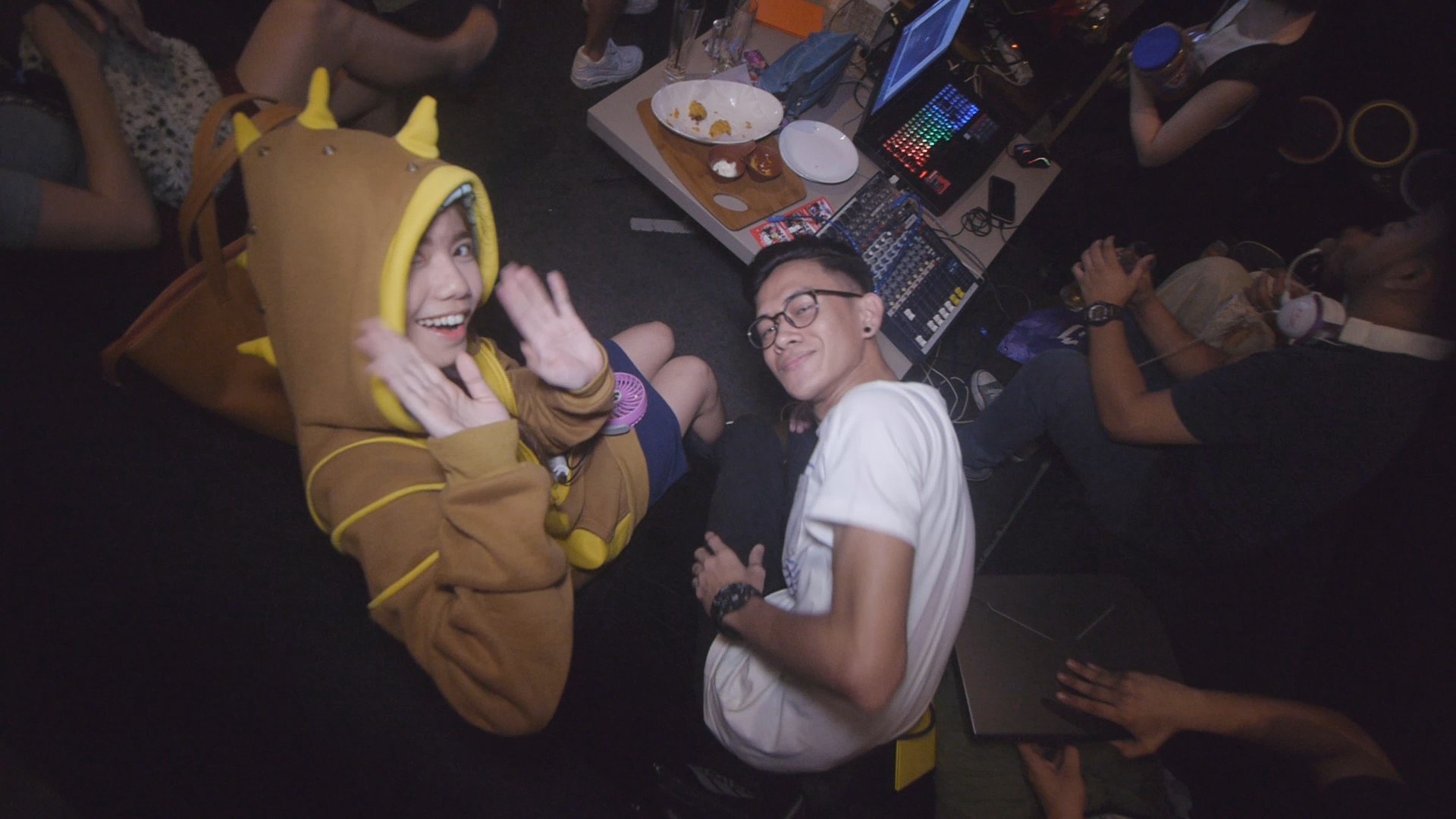 There's also the artist Jiggernut who created the Jhin Papercraft and whose work has been featured in the League of Legends Facebook Page. Beside him is Ahri Potter, one of the admins of the fun Facebook Page for summoners - Bronze Jukes!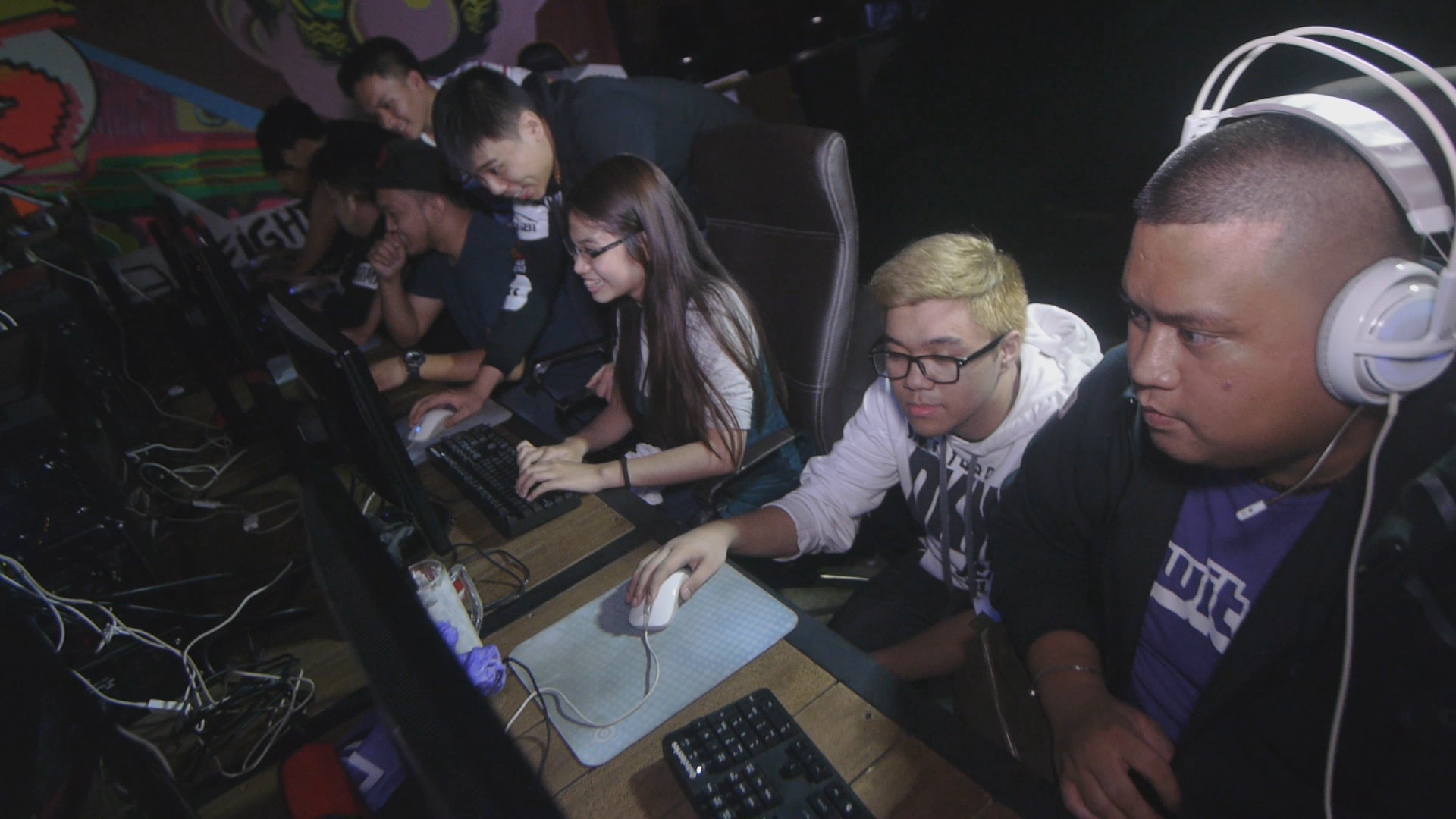 And finally the games started with FUN modes like 2 Players 1PC and the Dare to Challenge Event. One of the players is Banoobs of Twitch who made Righteous Glory's international broadcast possible.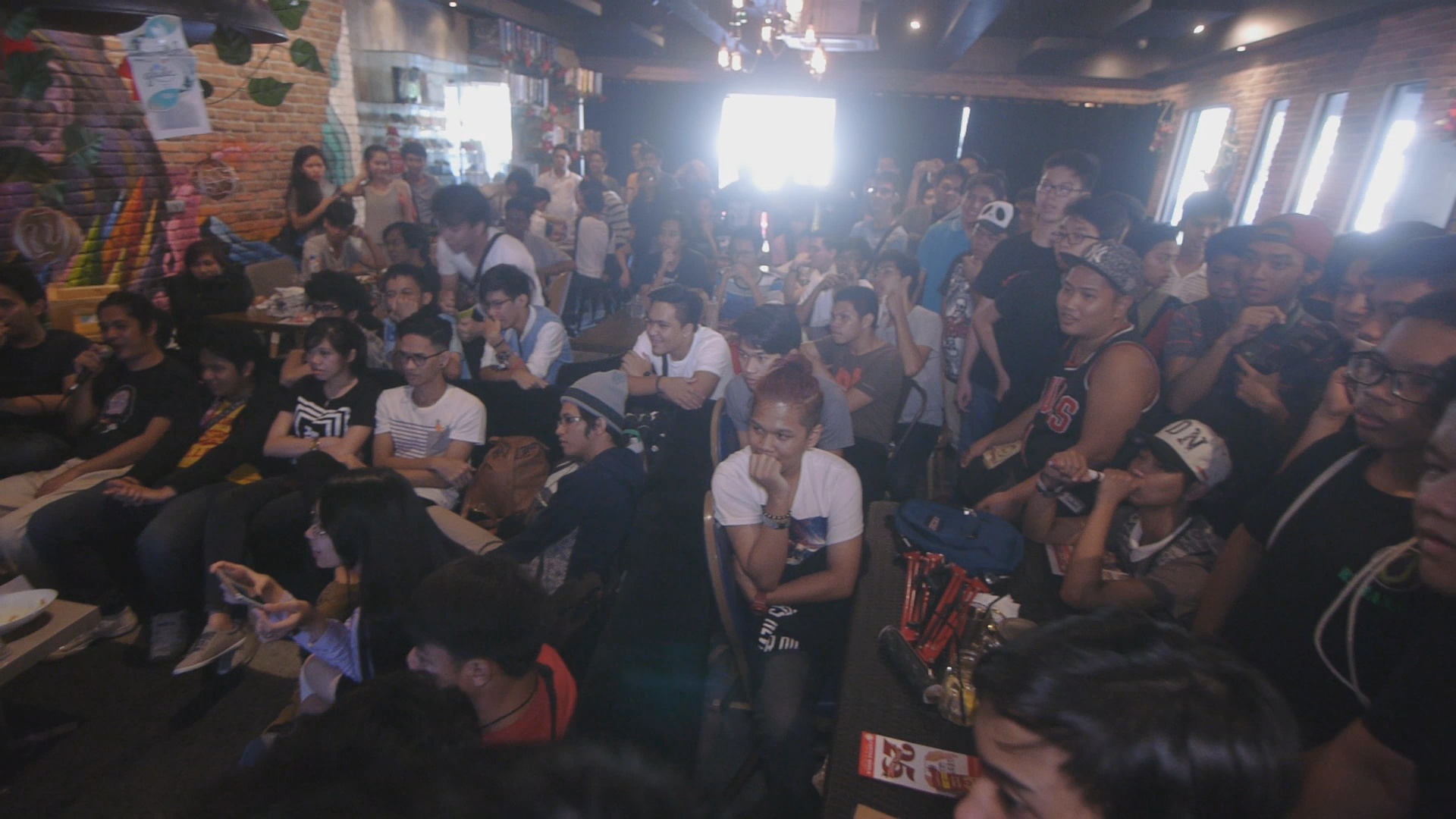 Everybody watched in excitement. The games were shoutcasted by Sh1n Boo, Hirro Mac, Atlas, Manjean, and ButtersPH.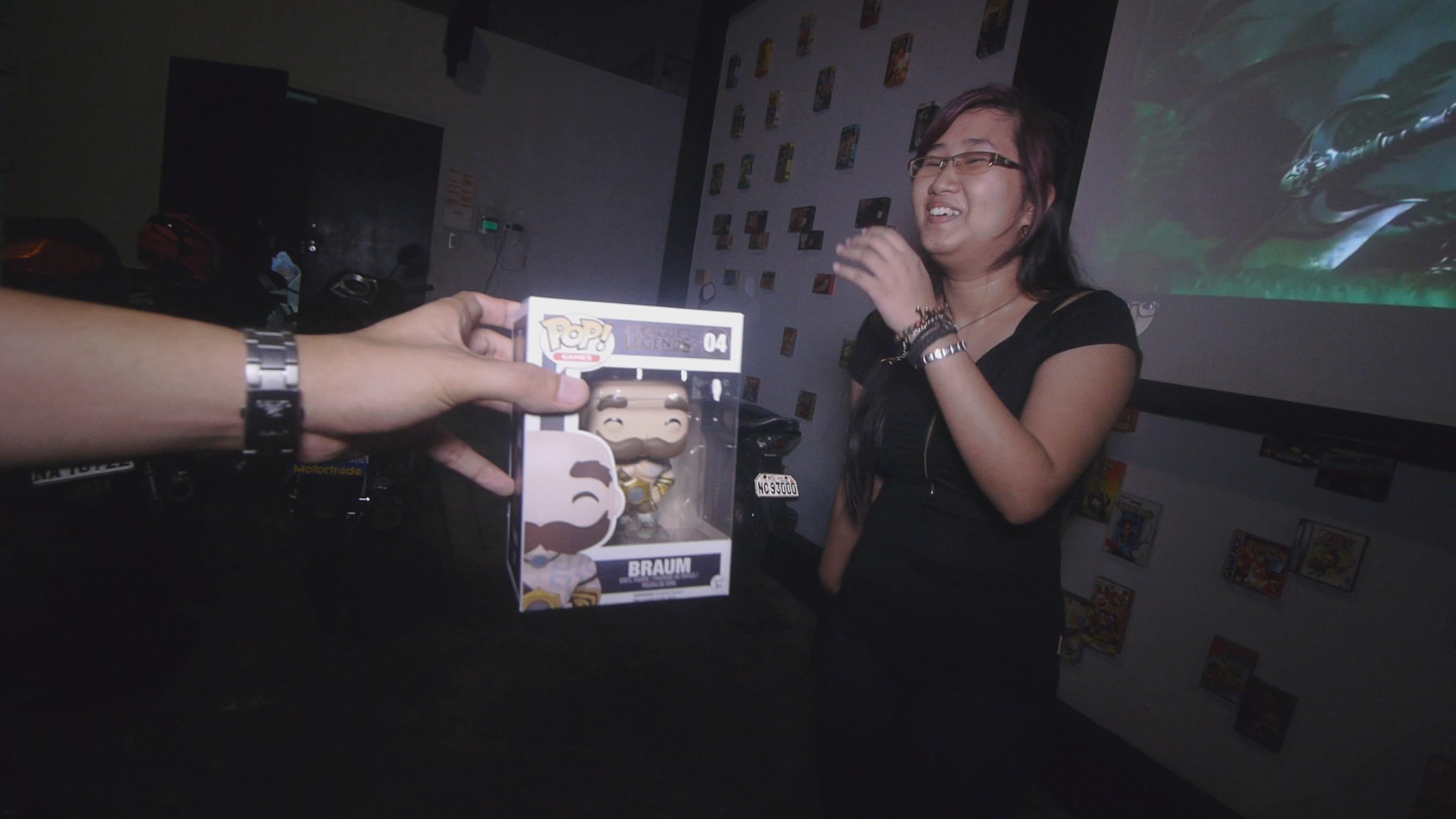 Raffles were held as well. This lady won a major prize - it's a Braum Pop!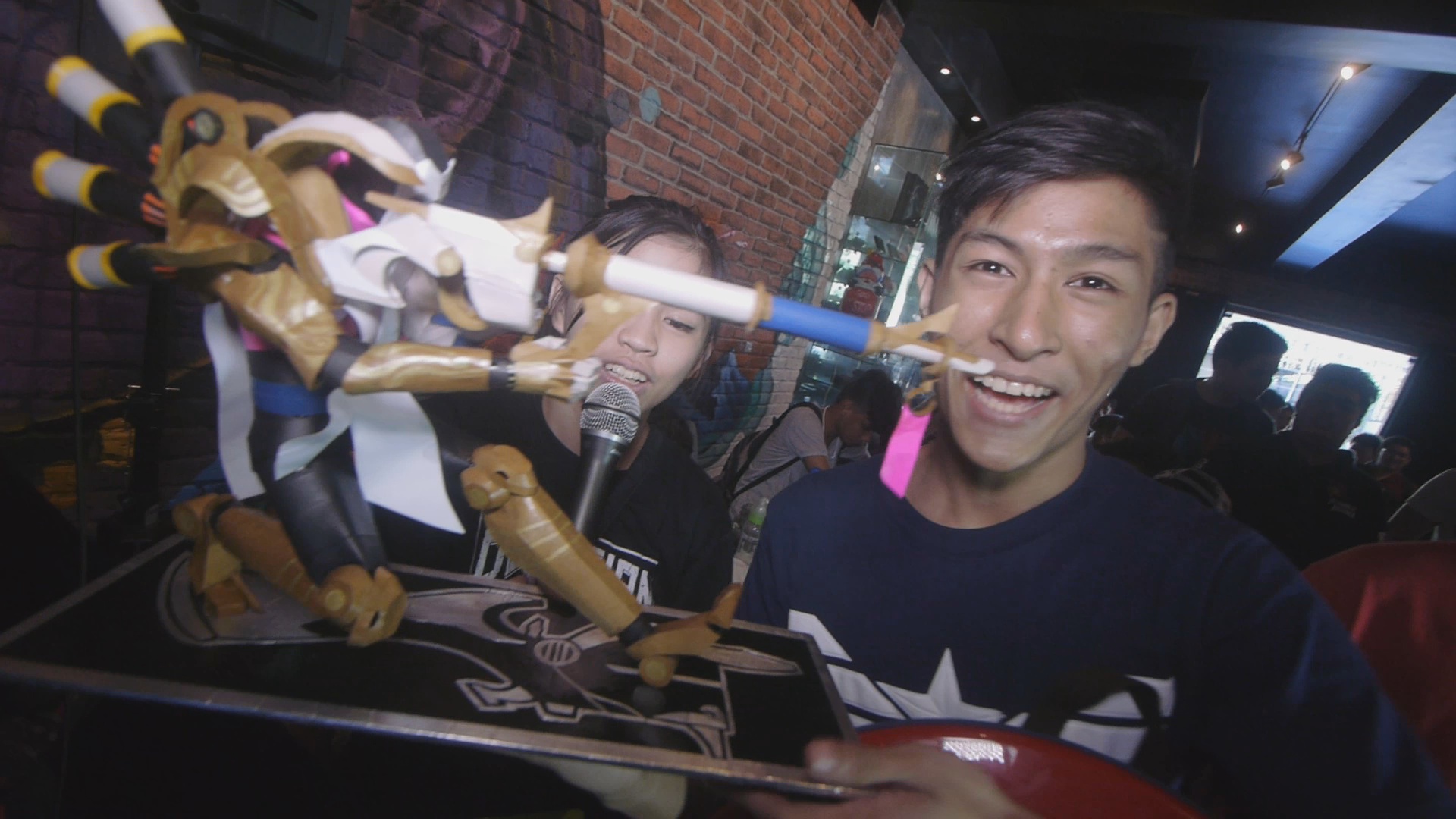 And this guy named Andy gave the highest donation for the Jhin Papercraft created by the artist - Jiggernut! He shelled out 3,000 Pesos for this! Thanks Andy!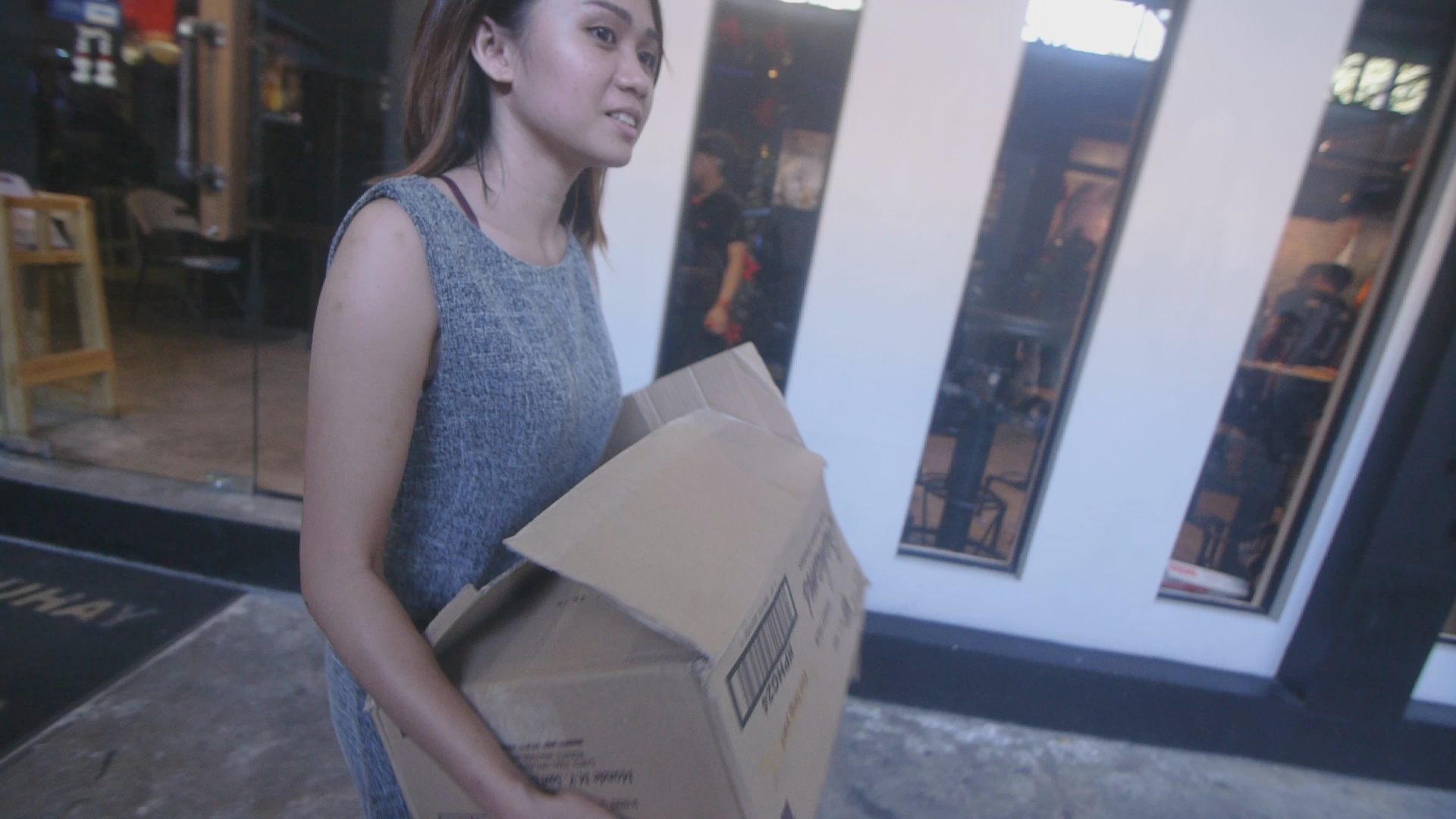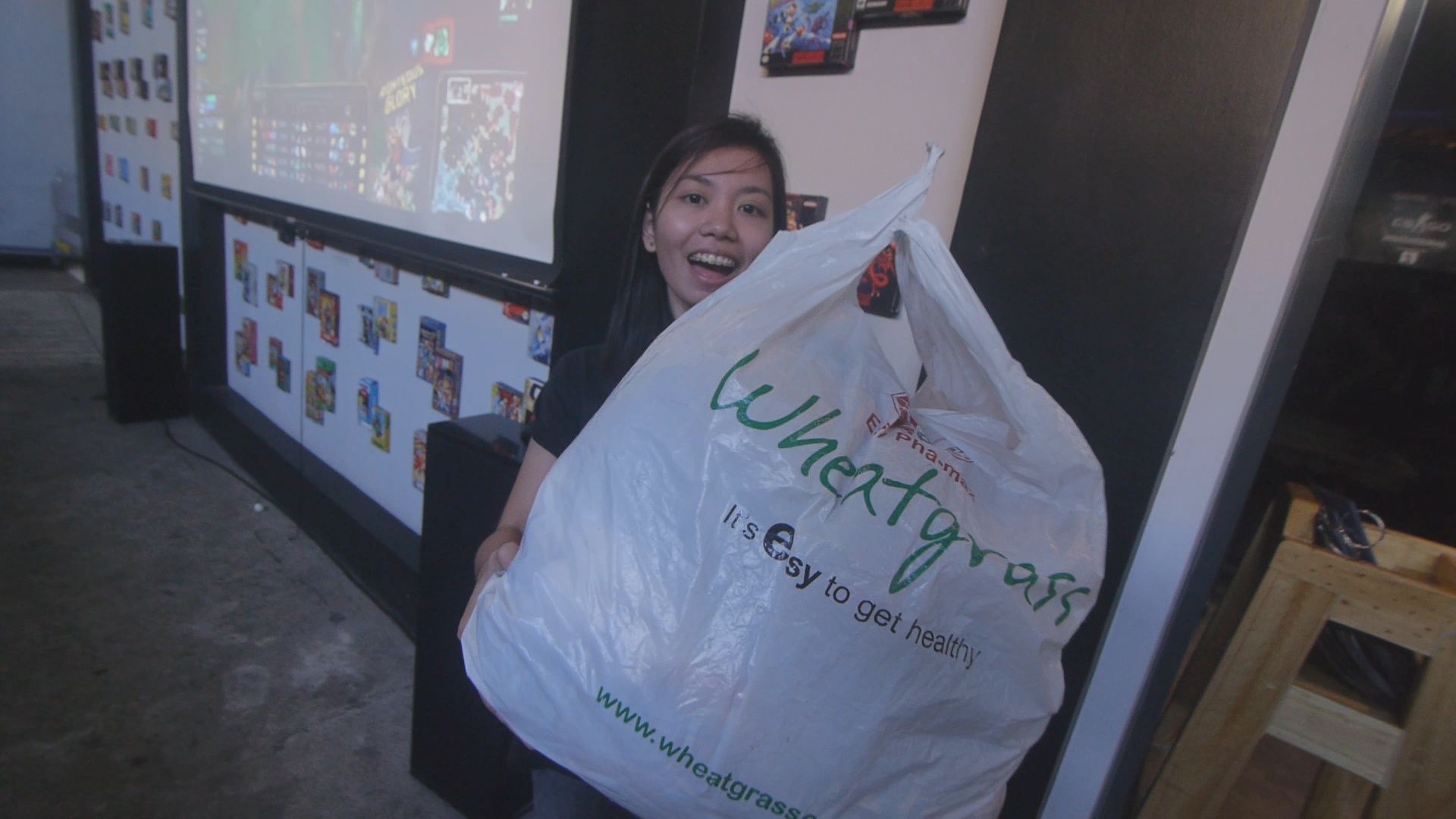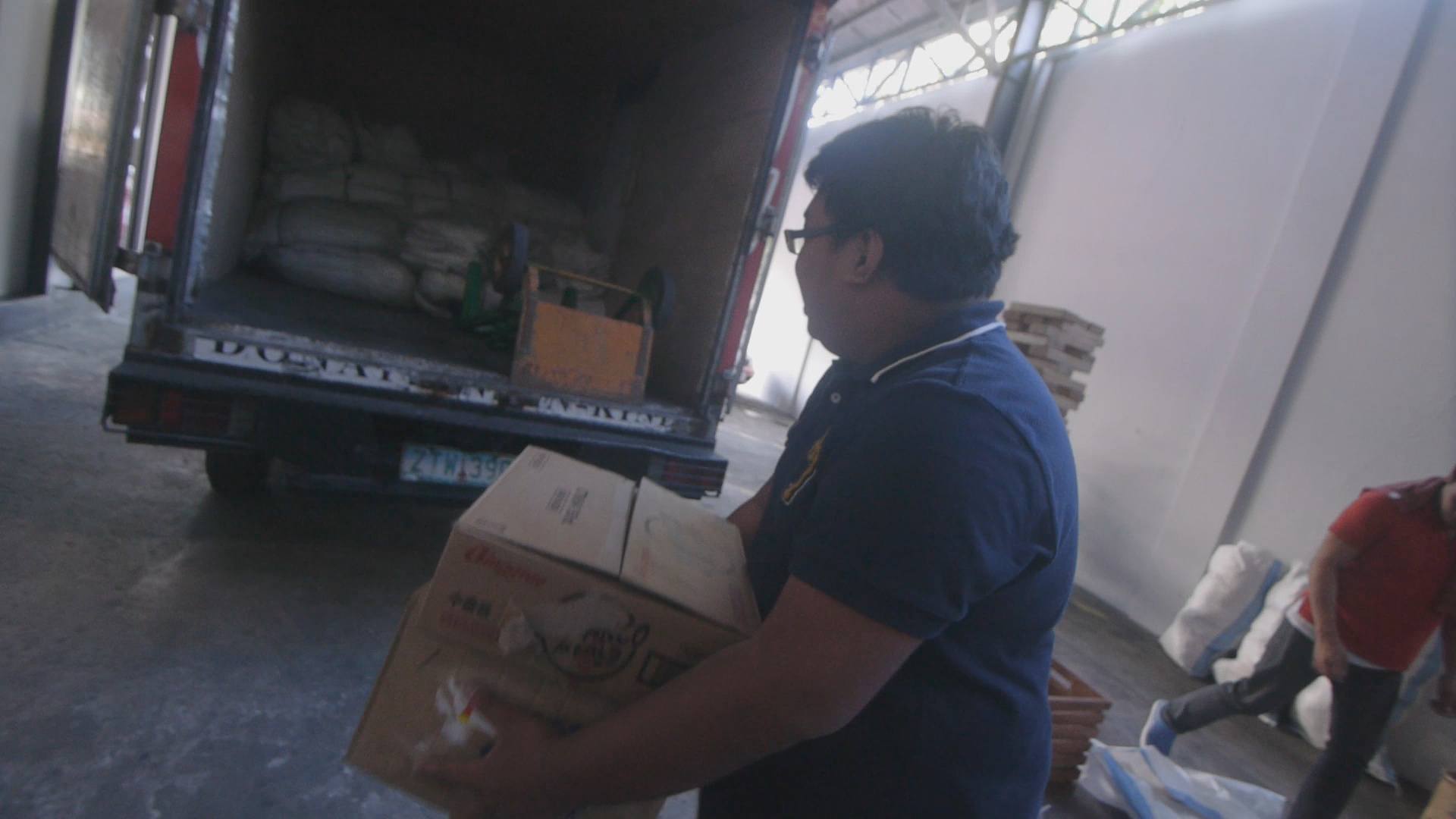 Photos of some volunteers to the event. I'm also giving a special mention to Joty as well who from Day 1 of Righteous Glory's announcement has been very excited to volunteer. He was responsible for handling and arranging the donations. He really did a good job.
Overall the event was a total success. It was attended by more than 150 summoners, and filled more than 20 boxes of donations. The event also raised enough cash donations to buy schools supplies for kids, amounting to 5,000 pesos, and was viewed by at least 10,000 unique international viewers on stream. But maybe the best part is the idea and possibility that the event created. That like many, gamers are very capable of positive social acts. That there's always more to them beside "sitting in front of the computer playing video games." The event also served as an informal Christmas Party for summoners and I think this is the best indicator of the event's success, giving people the opportunity to do meaningful things while at the same time enjoying it.
I would like to extend my deepest thanks to all who volunteered, and made this event possible. To major entities like RUMBLE ROYALE, Twitch, Caritas Manila, and Garena Philippines and to all of the summoners who attended the event, indeed we have done well, and indeed we've been righteous and glorious.
- Sh1n Boo
---
Shin Boo "Sh1n Boo" Ponferrada, is a full-time eSports Shoutcaster for Garena Philippines. Aside from shoutcasting he involves himself a lot with the gamers themselves through events, streams, and through their gaming communities.