Get ready for one of the biggest events in LoL eSports as Coreon Gate joins the ranks of the Elite, to bring you the Coreon Gate Summoner's League!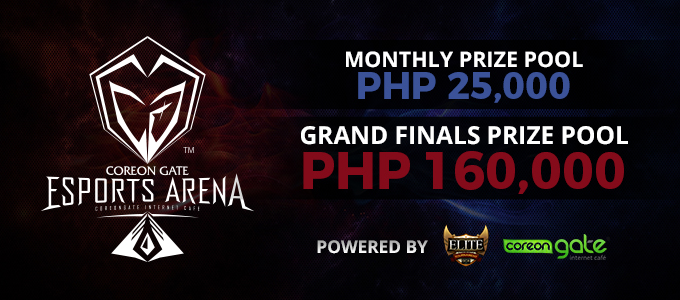 Coreon Gate Summoner's League
Starting this May, a series of 9 tournaments will be held at the different branches of Coreon Gate every month. A Maximum of 32 teams will compete in these tournaments for a Php 25,000.00 prize pool and the chance to qualify for the series' Grand Finals for the chance to win the ultimate prize of Php 100,000.
The Tournament Series will start from May 27, 2017 and end on February 24, 2018.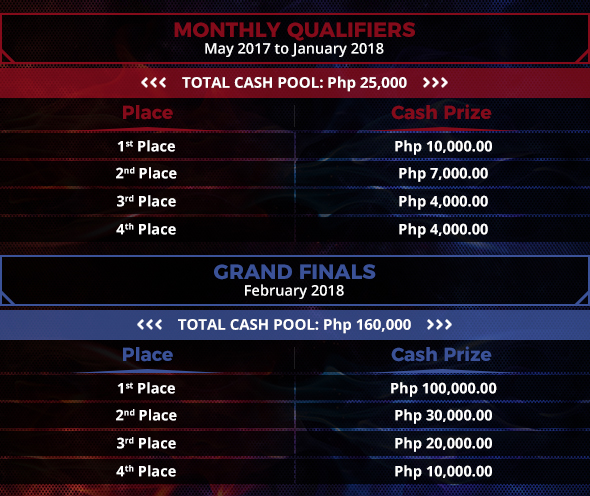 Making it to the Elite Finals

Every Instance, teams will battle it out to qualify for the Grand Finals. Those who make it to the top 4 on each monthly tournament will secure their spots. Those who do not make it may still try on succeding months. Teams who are already qualified for the Finals can no longer join the remaining monthly tournaments.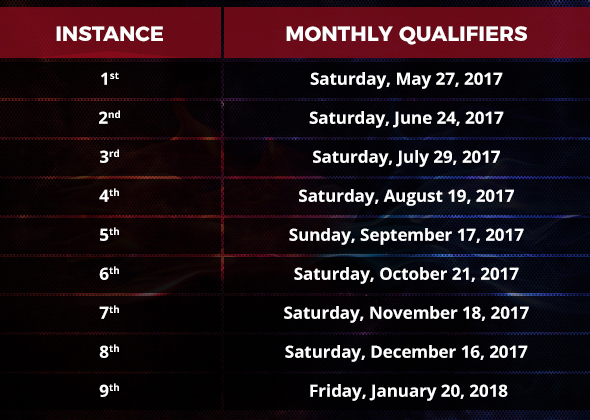 PRE REGISTRATION

Q: I tried registering for the tournament but there seems to be no remaining slots left.


A: The pre registration site shows the remaining slots in a descending order, meaning that if it is stated that the remaining slots are 32/32, then there is still 32 open slots for the current qualifier.

Q: My team has registered for the tournament but it seems the number of registered teams have not changed. What happened?

A: Your team's registration will need to be verified first. Once your team has been verified to be eligible to join, Coreon Gate will then inform you to proceed for the payment of your reserved slot. Coreon gate will inform you through SMS or Email that your reservation is confirmed.
Q: Can PGS Players/Teams Join?

A: Unfortunately, PGS teams and players from 2015 onwards are not eligible to join the Series. For a full list of players that cannot join, click here,

Q: Why was my teams' registration denied?

A: There are varying reasons for being denied a slot, which includes but are not limited to:


One or more of your teams' members is/was a PGS player.

Incomplete/Invalid Registration (Full name / UID not indicated)

There are no more available slots for the current qualifier

Your team has already one won of the qualifiers.

TOURNAMENT VENUE

Q: Where will the Tournaments be held?
A:The tournaments will be held in the 3 different coreon branches namely: Coreon Gate Taft, Coreon Gate Makati and Coreon Gate Malate.

Ready to take the challenge? Be part of the Elite and register here!

Be prepared. Click here for the complete Rules and Regulations.