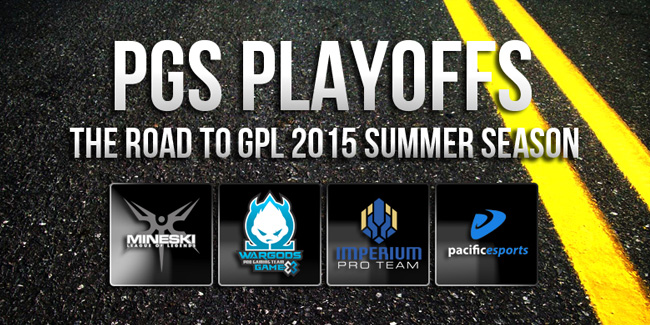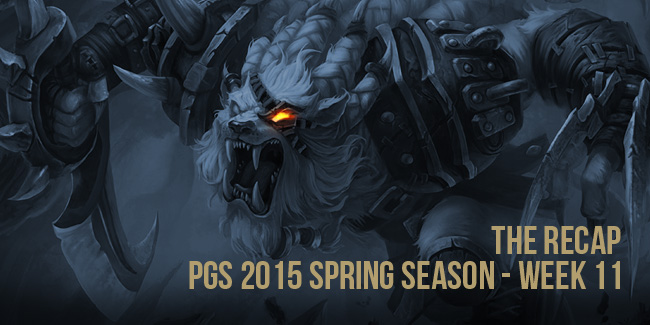 THE RECAP: PGS 2015 SPRING SEASON - WEEK 11
by Darwell Llerena - February 20, 2015
We are now entering the Pro Gaming Series 2015 Spring Season Week 11. Naga eSports looking to get a 2-0..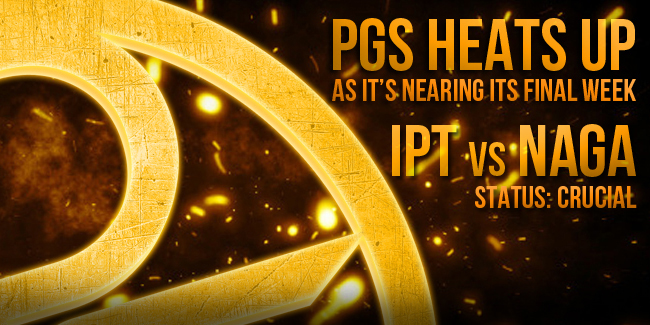 STATUS: CRUCIAL (IPT VS NAGA)
by Reginald Liao - February 18, 2015
The pressure is real for the Imperium Pro Team as Naga eSports came in on fire catching up to them..
2015 SPRING


Games

Points

Mineski

14
21
Wargods
14
12
Imperium
14
12
Pacific
14
9
Naga
14
8
IPT Blue
14
7
Betrayal
14
5
Diamond

14

4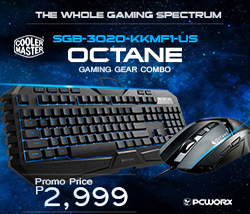 Top KDA Ratio

NO
IMAGE
NAGA Ferzerk
Naga Esports
9.55

NO
IMAGE
GAMEX.WG Vyy
Gamex.Wargods
9.45

NO
IMAGE
MSKI.GLOBE Makulit
Mineski.Globe
7.91

NO
IMAGE
Imperium.Zns
Imperium Pro Team
6.89

NO
IMAGE
MSKI.GLOBE Tgee
Mineski.Globe
6.76