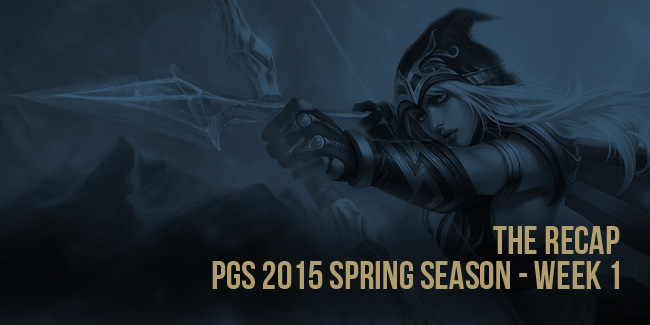 THE RECAP: PGS 2015 SPRING SEASON - WEEK 1
by GS Sh1n Boo, GS Asurai, GS Neep - December 3, 2014
The Pro Gaming Series is back! Now on it's 2015 Spring Season, a whole new rift opened up with four..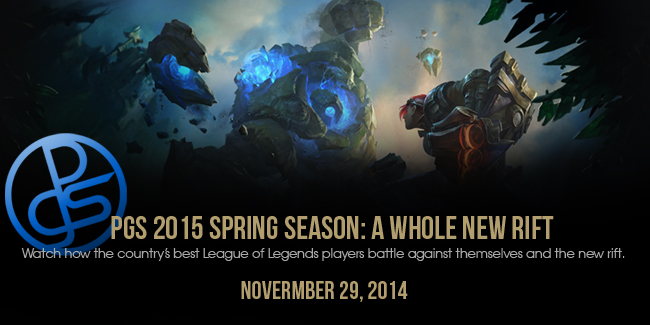 PGS 2015 SPRING SEASON: A WHOLE NEW RIFT
by PGS Team - November 26, 2014
Attention all League of Legends enthusiasts, newcomers and veterans alike! PGS gets its own exciting rework this 2015! Coming up..
2015 SPRING


Games

Points

Mineski.Globe

2
3
Diamond
2
1
Imperium
2
1
Wargods
2
0
Betrayal
0
0
Naga eSports
0
0
Pacific
0
0
IPT Blue

0

0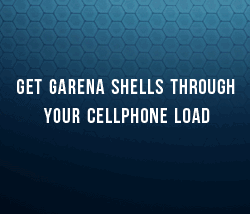 Top KDA Ratio

NO
IMAGE
GAMEX.WG JLC
Gamex.Wargods
0.00

NO
IMAGE
GAMEX.WG Skill
Gamex.Wargods
0.00

NO
IMAGE
GAMEX.WG Vyy
Gamex.Wargods
0.00

NO
IMAGE
GAMEX.WG Hikaru
Gamex.Wargods
0.00