BACK
PGS Summer Split 2017: Roster Release
May 24, 2017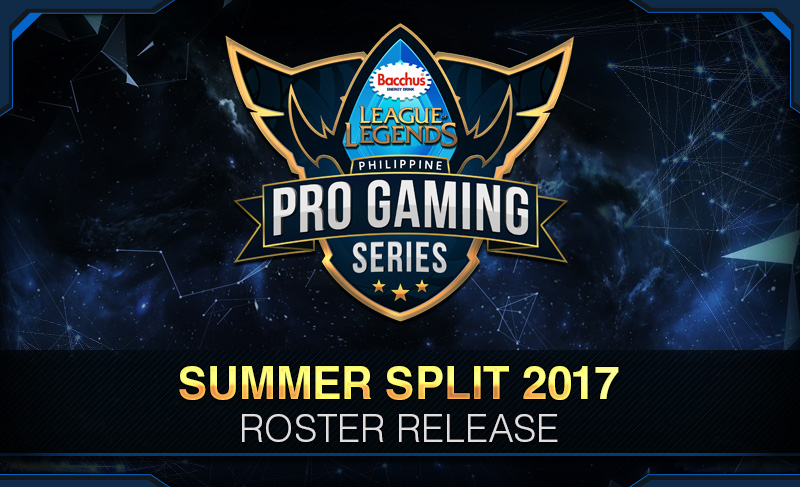 The Pro Gaming Series (PGS) Summer Split 2017 on Friday next week, June 2!
With two new strong teams and the stakes higher than ever, expect PGS Summer 2017 to be twice as exciting and explosive than last split. After the recent changes in tournament format, as well as Vietnam's GIGABYTE Marines' performance in the Mid-Season Invitational (MSI) 2017, Southeast Asia (SEA) now has two seeds at Worlds 2017.
As such these teams are not only competing for the PGS championship, but also a chance to represent the Philippines in the Garena Premier League Summer 2017, and be one step closer to every League of Legends pro player's dream: Represent their region at the 2017 World Championship.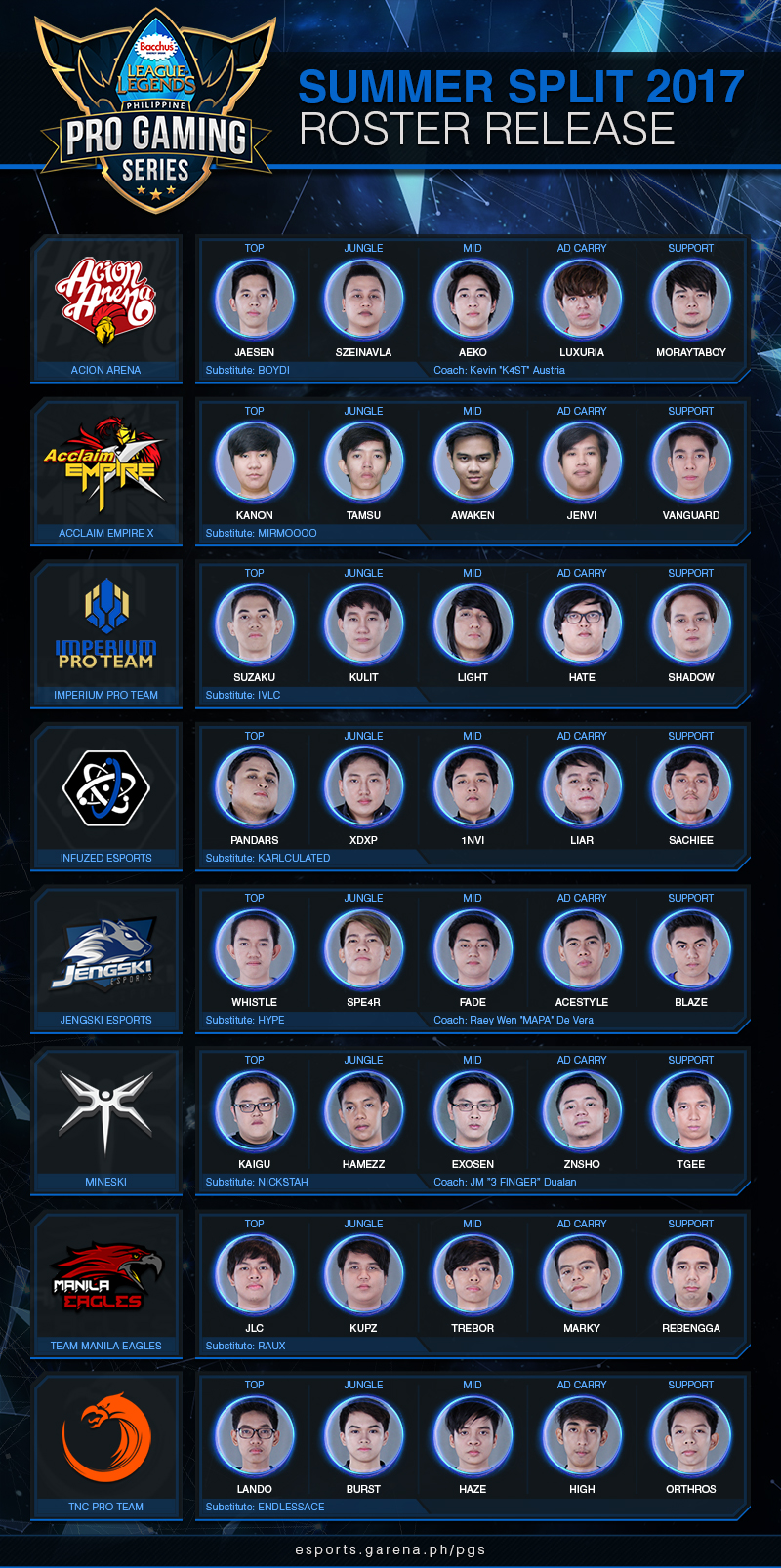 Let us know your thoughts on the new PGS lineups over facebook.com/progamingseries or subscribe to gaming.youtube.com/phgarena for more exciting updates.