BACK
2018 PGS Spring Split Changes
January 17, 2018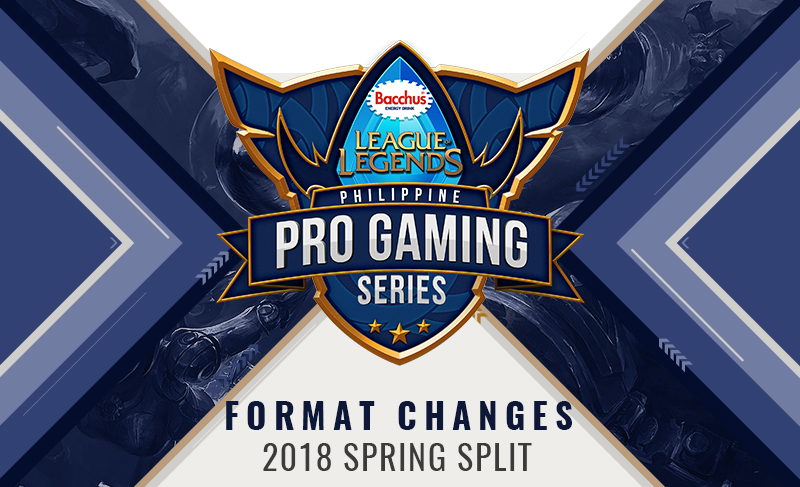 TL;DR: We're moving to a Best-of-3 series for the regular season, as well Single-Elimination Bracket Style Playoffs Format to make the Pro Gaming Series a lot more competitive this 2018 PGS Spring Split.
Taking a look back at the performance of the PGS representatives in last year's international events, it's clear that we have the potential to go higher and contend for the throne of Southeast Asia. As a result, as well as taking the opinions of PGS pros into consideration, we've decided that it's time to take a big step in 2018 Spring Split by moving to a single Best-of-3 (Bo3) format.

Starting this Spring Split, we're going to have a maximum of six (6) games and a minimum of four (4) games per stream day. The PGS broadcast will remain on Friday and Saturday every week, starting at 3:00 PM.
Bo3s offers a lot of chance for adaptation between games, which helps the teams prepare for international competition. And unlike a best-of-2, there is a clear winner at the end of every series, which should help everyone determine who really is the best team in the PGS.
To give way to summoners who find ways to watch the PGS despite their tight schedules, we're going to start Match 2 at 6:00 PM even if Match 1 ends early. That means if you have no time to watch Match 1, you won't have to worry that you'll miss Match 2 because it started earlier than scheduled.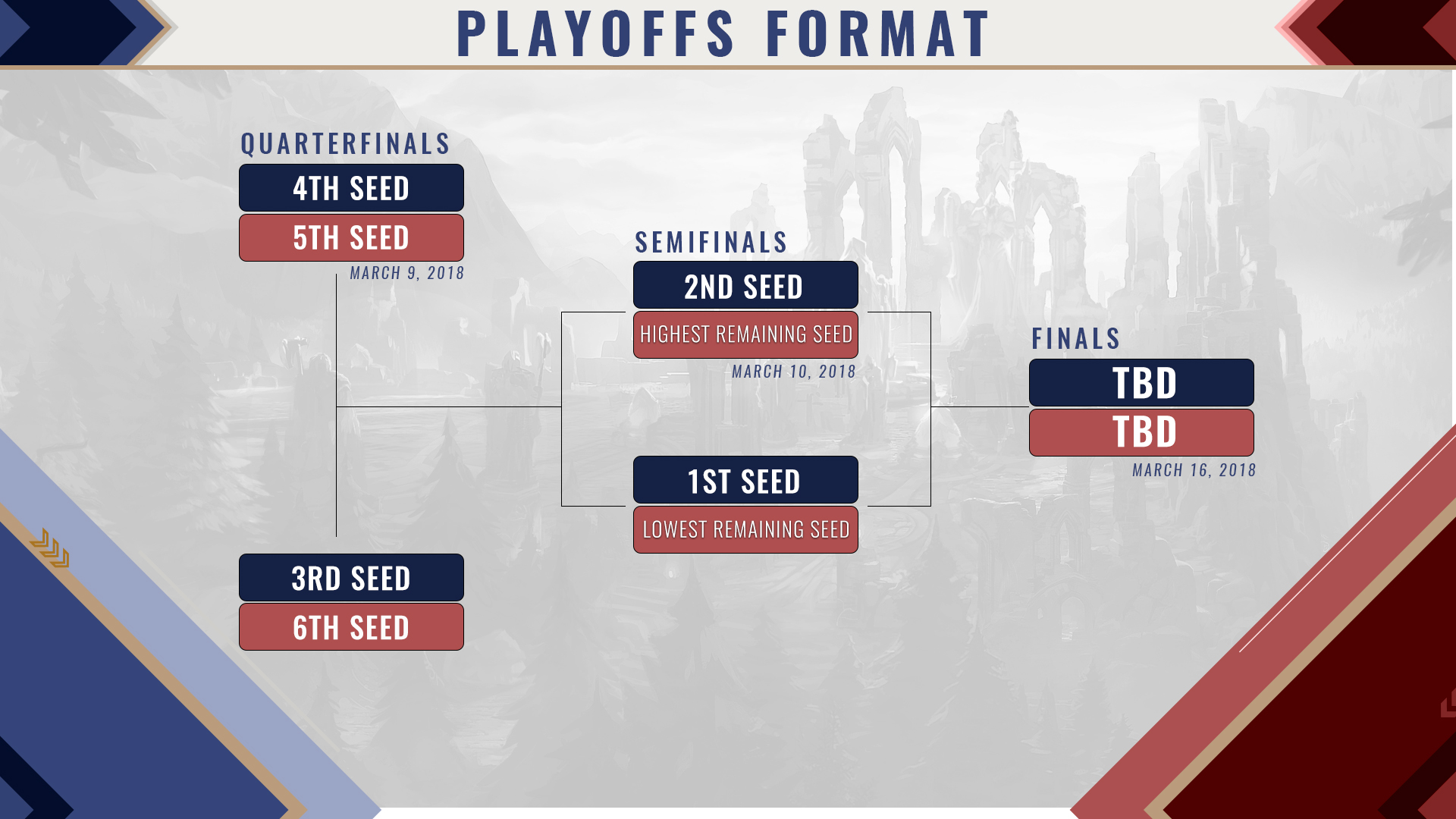 Another big step that we're going to take this Spring Split is shift of the Playoffs Format into a Single-Elimination Bracket Style from the old Gauntlet Style.

With this change, six (6) teams out of the eight (8) will be able to qualify for the Playoffs instead of the usual four (4). This should eliminate the mentality of other teams who are aiming to only secure the 4th seed at least to avoid getting relegated. This will hopefully also improve the competitiveness of the PGS Playoffs, as well as give room to upsets for lower seeds that always lead to more exciting storylines, which should make the fan and viewer experience a lot more fun.
---
The 2018 Pro Gaming Series will begin this Friday (January 19) at 3:00 PM, live on esports.garena.ph/stream, as well as the official Facebook page of the PGS.